NOOKcolor Owner Creates Custom BOOKcase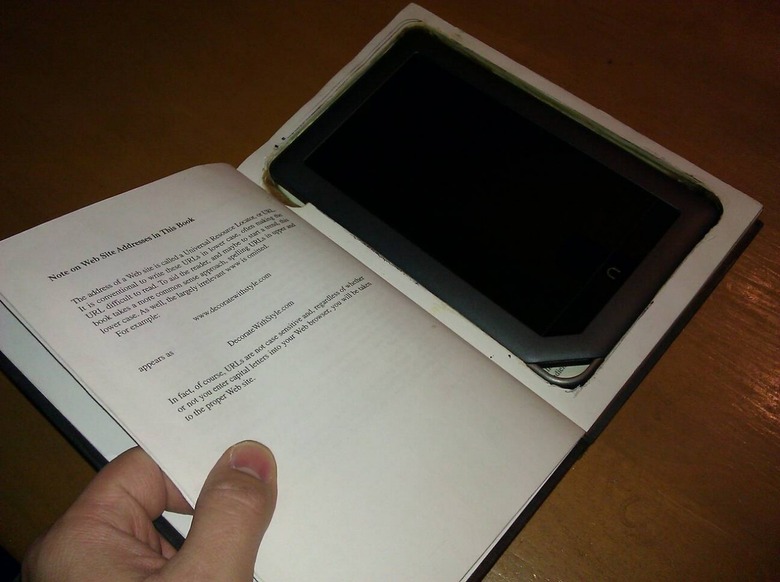 This is not the first time that someone's carved out a book to put electronics inside (everyone in the worlds' favorite case being, of course, in the The Matrix ala Neo's hacker disks,) but it is the first time we've seen one with a NOOKcolor in it. And not only that, but this particular book is heavily ironic, a great choice to be cutting up: Future Consumer .com, a book by Frank Feather.
Inside of this book, carved out by XDA Developers forum member JF-WS6, you'll find a well-out space for his NOOKcolor. Well rounded edges, perfect fit, and even a little space near the spine of the book where he can stick his finger to pop the device out should he wish to do so. Of course this is also the location of the power button, for those of you that don't know, so he really won't have to pop the device out at all until he needs to charge it up. Brilliant!
[Via XDA Developers Forum]