NOOK Video store goes live in UK: First to support UltraViolet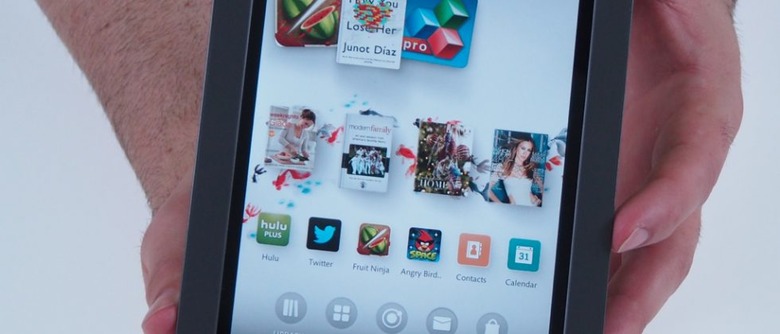 Barnes & Noble's NOOK Video store has launched in the UK, offering TV and movie purchases and rental on the NOOK HD and HD+ tablets, in addition to UltraViolet digital copies of existing DVD and Blu-ray purchases. The freshly-opened store also features new content, after B&N inked new deals with BBC Worldwide, HBO, Sony Pictures, and others, in both standard- and high-definition.
NBCUniversal, STARZ, and Warner Bros. Entertainment have also got content in the new store, and B&N will offer both streaming and direct-to-device downloads as playback options, depending on your connectivity and preference. Other studio deals are in the pipeline, B&N claims.
NOOK Video is also the first digital provider to support UltraViolet in the UK. Intended to deliver the best of both physical and digital media, UltraViolet makes digital copies of movies available to buyers of select DVD and Blu-ray content.
The NOOK HD and HD+ went on sale in the UK in late November, priced from £159 for the 7-inch HD and from £229 for the 9-inch HD+. NOOK Video is already available for NOOK HD/HD+ users in the US.