Nook HD And HD+ Tablet Pricing In The UK Slashed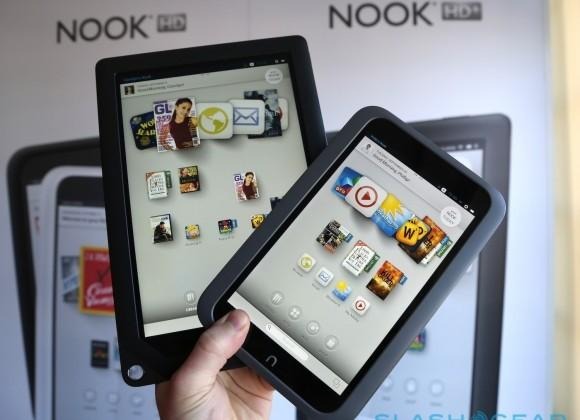 It's only been a couple months since the last time Barnes & Noble cut the price of its Nook HD and HD+ tablets in the UK. Back in early July, prices on the tablets were reduced in an attempt to spur sales. Apparently, Barnes & Noble didn't get the sales boost it had hoped for with its new tablet prices and as of today prices have been reduced again.
Shoppers can now buy the seven-inch Nook HD tablet for £79 with 8 GB of storage or £99 with 16 GB of storage. That makes the 8 GB version £20 cheaper and the 16 GB version £30 cheaper. Barnes & Noble also reduced the price of the nine-inch Nook HD+ tablet even further.
Buyers can now purchase the nine-inch tablet with 16 GB of storage for £129 and the 32 GB version for £149. The new prices are available at retailers across the UK and online at Nook.co.uk while supplies last. It's unclear exactly how long the special prices will be available.
Barnes & Noble says that it is making digital reading more affordable as students in the UK prepare to go back to school. The Nook tablets are able to access Android applications, digital music, video, and over 2.5 million books including 1 million free titles. The tablets also have integrated Wi-Fi and Bluetooth.
SOURCE: Nook.com