NOOK Audio coming from Barnes and Noble soon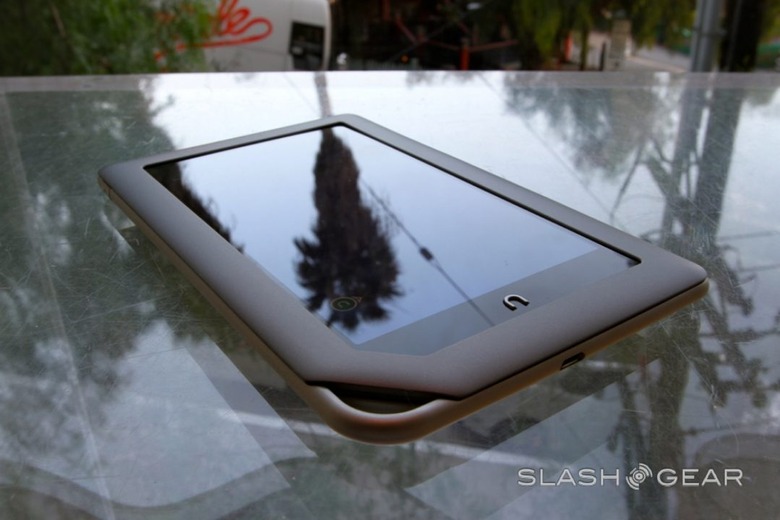 It appears that either Barnes & Noble played a very low-key April Fool's joke on unsuspecting NOOK lovers this week, or they're bringing a NOOK Audio device to the market very soon. What we're seeing today is a NOOK Audio model number OE250 page on Barnes & Noble thanks to intrepid searchers at The Digital Reader where they also note that the company filed for a trademark for that name all the way back in February (last month.) Will Barnes & Noble be releasing an MP3 player soon?
This product may well also just be an addition to the already released NOOK Touch and/or NOOK Color e-readers. These units do not have speakers currently in them, so this product could very well just be a dock or a pair of headphones. The NOOK Color already has products made by 3rd party developers along these lines, but Barnes & Noble could be bringing the heat themselves this time.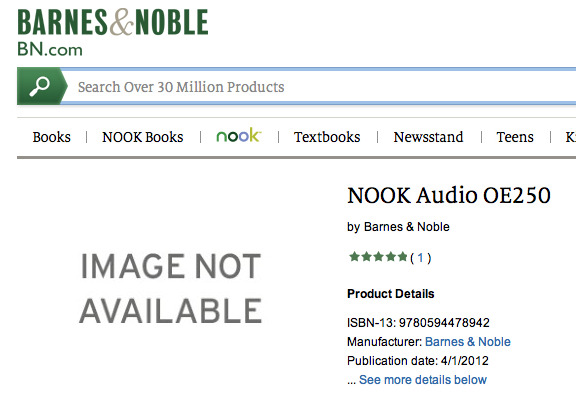 Meanwhile the NOOK line has survived over a year in an otherwise wild and crazy Android-based world, and Barnes & Noble is keeping a candle lit for the whole line through the future. For those of you looking to purchase a NOOK Color or NOOK Touch, we've got hands-on time and reviews of both if you'd like to take a look. Head to the timeline below and see!
[via The Digital Reader]