Sous-vide maker Nomiku may have helped accelerate the kitchen tech's transition from pro-restaurant to domestic countertops, but that hasn't been enough to rescue it from discontinuation. The company has confirmed today that its Nomiku Smart Cooker is being axed, along with the prepared meal service launched back in 2017.
Nomiku debuted in 2012 as a Kickstarter project, its name an abbreviated version of the Japanese phrase "Nomikui," or "eating and drinking." Arriving at a time when sous-vide cookers were still the preserve of professional chefs, its eponymous gadget bucked the trend of permanent – and sizable – water baths in favor of a clip-on design.
Over 1,800 backers and almost $600,000 later, the project was funded and a new kitchen tech segment was born. Nomiku's design proved an inspiration to other domestic sous-vide devices, and competitors like Anova and Joule took their share of the market. A second-generation model also turned to Kickstarter, adding WiFi and app support among other changes. Since then, though, coaxing upgrades has been a tougher challenge.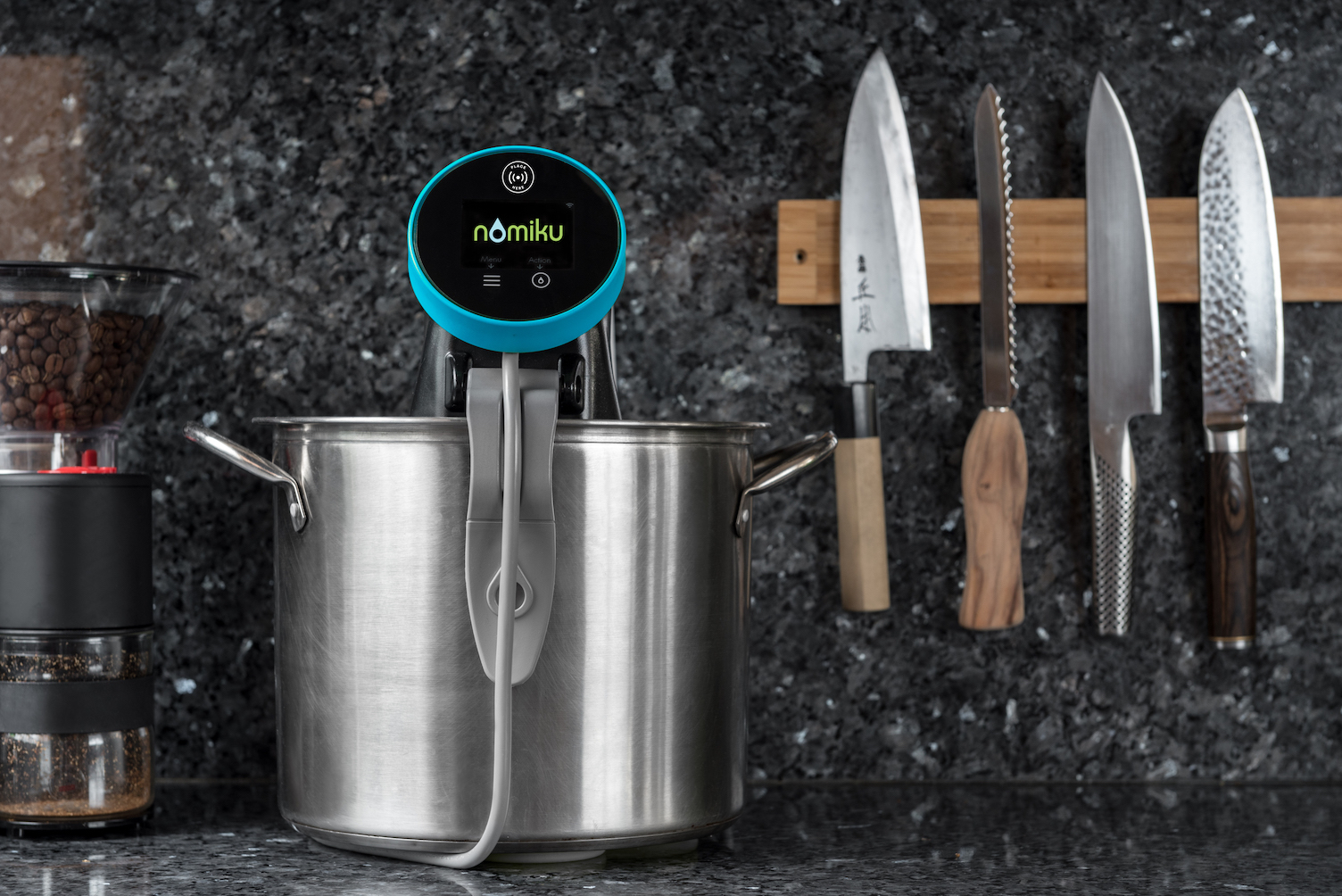 Nomiku opted to expand into a subscription service instead, launching Nomiku Meals in mid-2017. The food was pre-packaged into portions and delivered pre-cooked; subscribers would simply have to use their sous-vide to heat them up. That would take less than 30 minutes per meal, so the promise went, a fraction of the time associated with many sous-vide recipes.
Samsung pumped in some cash, and Nomiku developed a new connected sous-vide with an RFID reader. That allowed Nomiku Meals users to scan their meal of choice and have the heating settings automatically loaded. The system could also automatically reorder whenever food supplies were running low, with the typical meal averaging out at around $15.
It got some positive reviews, but wasn't enough in the long term to save the company overall. Today, Nomiku co-founder and CEO Lisa Fetterman confirmed that the sous-vide would be discontinued and Nomiku Meals cease operations. "While we still believe in the concept," Fetterman wrote, "we simply were not able to get to a place of sustainability to keep the business going."
All paid Nomiku orders have been shipped out, and any future subscription orders have automatically been canceled. It's unclear how warranty issues will be resolved moving forward; Fetterman says that anybody with problems should contact the company. Of course, since there are manual controls on the cooker itself, owners will be able to continue using it, though it seems almost certain that there'll be no updates to the companion app.