New Nomiku 2 sous-vide adds WiFi to kitchen favorite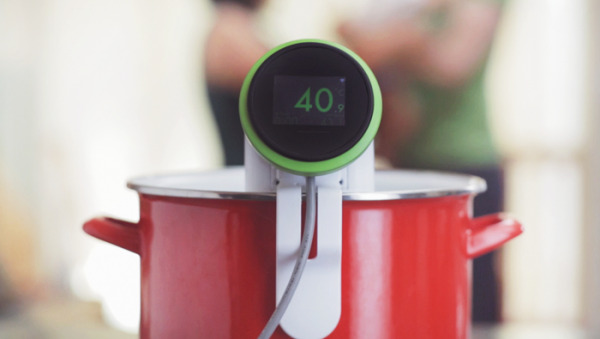 Nomiku helped sous-vide go from gastronomic novelty to geek chef must-have, and now the company is back with a second-generation model that adds WiFi, boosts performance, and makes for less chance of steaming your hands. The new Nomiku 2 will be made in the US – right next to the company's San Francisco headquarters, in fact – and, like its predecessor, clips to the side of a pan of water. However, new the second time around is integrated WiFi to hook up to a remote app.
That app – which Nomiku has dubbed "Tender" – can be used to monitor the sous-vide's temperature as well as adjust the levels remotely. However, it's also designed as a social platform, so that enthusiasts of the cooking method can share recipes and discuss different ways to get the best of out the system.
Compared to the first-gen design, the new Nomuku clips to the front of the pan rather than the back. That means no more leaning over to twiddle the temperature dial, and so less chance of getting a nasty blast of steam to the wrist in the process.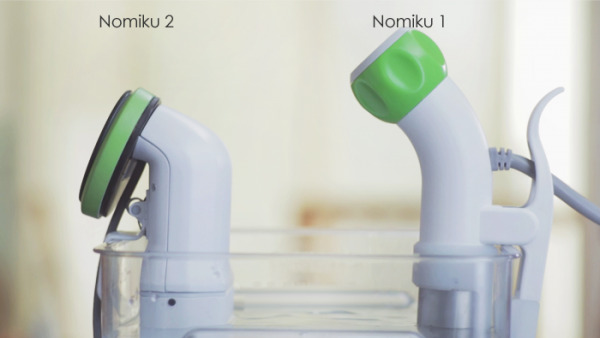 It also requires less water depth, trimming the minimum fill level from 3.5-inches to just 1.5-inches, while the heater is more powerful than before, at 1,200W. That means faster heating times and the ability to cook larger amounts in one go.
The 2.4-inch touchscreen is larger than before, and temperature stability is improved too, down to 0.01 degrees Celsius. The base of the circulator is removable, too, to make cleaning easier, and the whole thing is smaller. Meanwhile, the WiFi uses an open-source Spark WiFi b/g/n module.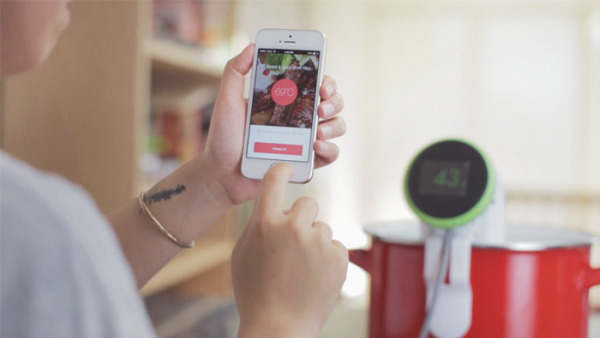 Just as with the first-generation model, Nomiku is looking to Kickstarter to raise funds for this new version. The goal is $200,000; at time of publication, less than a day into the campaign, it's already less than $50k away from that target, and the early-bird $129 tier is all sold out.
Final retail price is expected to be $249, and the new Nomiku 2 is expected to ship in March 2015.
VIA Engadget
SOURCE Nomiku