Nokia's N9 MeeGo handset heading to Mexico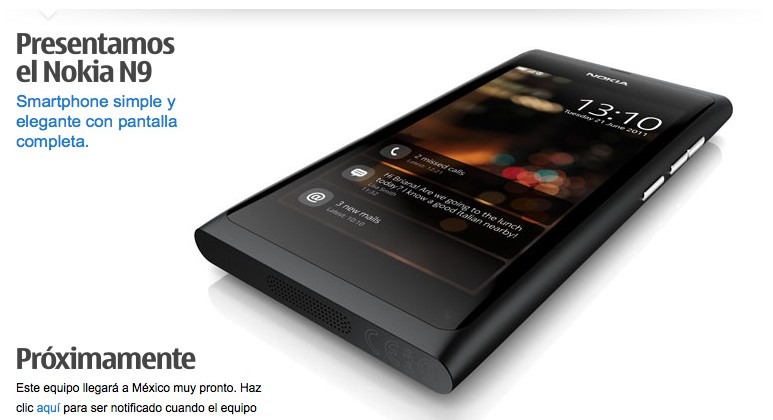 Nokia has been limiting the planned distribution for its N9 MeeGo smartphone, having officially announced that the handset would not be sold in the US, the UK, Germany, Austria, and Switzerland. But surprisingly, the Nokia N9 will be making its way to Mexico. This should come to the delight of MeeGo fans here in the states that have had thoughts of acquiring the device abroad. Now, you won't have to travel so far.
The Nokia N9 was introduced with a warm reception back in June as it raised new hopes for the MeeGo platform with its unique design and revamped interface. It featured a 3.9-inch full touchscreen front-face covered with Gorilla Glass, pillow-shaped chassis, promising new swipe interface, and premium Carl Zeiss optics for its 8-megapixel camera.
However, Nokia will be basing its first Windows Phone 7 Mango handset on the N9 with near identical styling. And since Nokia is committed to promoting Windows Phone 7, distribution for the N9 would understandably be limited, especially in the major markets where Nokia hopes to make a big splash with its first Windows Phone, codenamed the "Sea Ray."
[via Nokia]