Nokia's MeeGo platform leaks looking a lot like ST-Ericsson U8500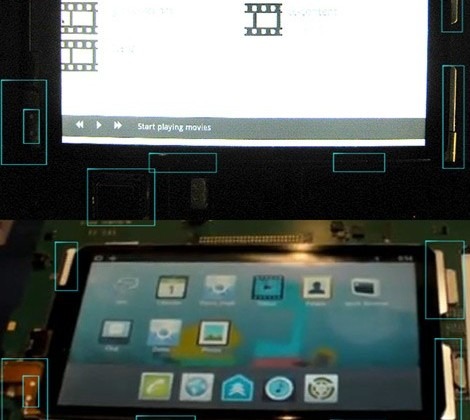 This has been a big month or so for leaked devices and earlier this week we saw some leaked pics of the Nokia MeeGo device. We have also seen some pics of the ST-Ericsson U8500 leak as well. Today another leak has turned up with a pic of a Nokia device and it looks a lot like the reference platform for that U8500.
The reference platform is thought to be running a pair of 1.2GHz ARM Cortex A9 cores. The platform would surely make for an interesting mobile device. There are few facts about the leaked device at this point.
We do know that Nokia is supposed to be brining the U8500 platform to market in an upcoming device. A lot of questions remain and we aren't sure what the leaked pics mean for new devices coming to market just yet. The U8500 platform is expected to hit in the first half of 2011 so we will know what's what in a few months at least.
Via Engadget