Nokia World 2012 returns to Finland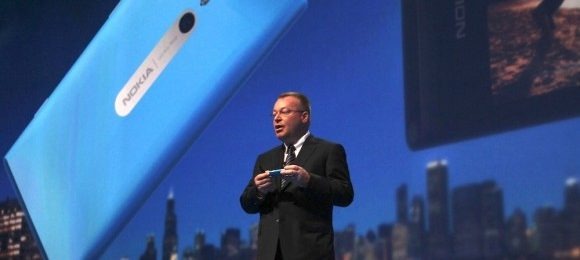 Nokia World 2012 will see the company head back to Finland, with the show to take place on September 25 and 26 in Helsinki. Apparently confirmed by Nokia design chief Marko Ahtisaari, Reuters' Tarmo Virki reports, the show will set the stage for the next phase in the company's restructuring, after seeing market share and customer interest consumed by rivals like Apple and Samsung. Update: Nokia has confirmed the location and dates.
Recent public showings by Nokia have been high-profile. Back at Nokia World 2011 late last year, the company finally unveiled its first Lumia Windows Phones, along with a range of Asha devices targeting "the next billion" users in developing markets. CEO Stephen Elop also promised to have the new devices on the market far faster than Nokia has previously managed.
Meanwhile, at MWC 2012 last week, Nokia not only revealed new Windows Phone models – including its cheapest to-date, the Lumia 610 - but the fruits of five years of imaging research in the shape of the Nokia 808 PureView. Although the 808 runs Nokia Belle, the company has promised the high-resolution technology will soon find its way to future Windows Phone devices.
We've asked Nokia for confirmation of the Nokia World plans for this year, but the company tells us it's not commenting on the dates or location yet. We'll update when we know more.
Update: Nokia has confirmed the news, with Nokia World 2012 to be held at the Helsinki Exhibition & Convention Centre. Bizarrely it's the first time the event will be held in Finland. More details here.
[Thanks Paul! and Thanks Matt!]