Nokia: We'll fight Windows Phone mismanagement class-action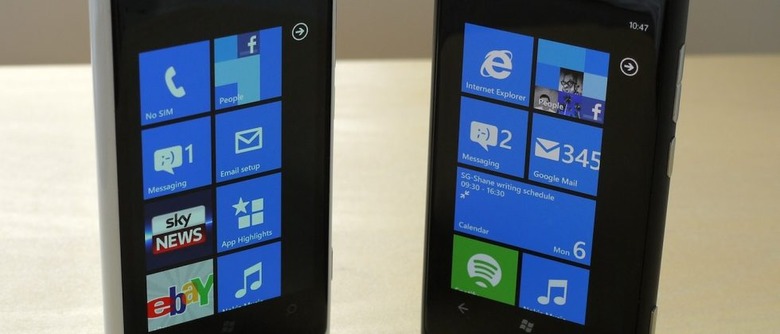 Nokia faces a class-action suit by shareholders displeased at how the Finnish company's transition to Windows Phone has evolved, claiming Nokia execs are responsible for mismanaging the evolution. "[Nokia executives] told investors that Nokia's conversion to a Windows platform would halt its deteriorating position in the smartphone market" the suit, filed in New York by Robbins Geller Rudman & Dowd LLP, says. "It did not."
Specifically, the case argues Nokia's leadership team violated certain parts of the Securities Exchange Act of 1934 [pdf link], though does not indicate which sections it is referring to. Anybody who bought Nokia stock between October 26, 2011 and April 10, 2012, is invited to join the suit.
"The complaint alleges that during the Class Period, defendants told investors that Nokia's conversion to a Windows platform would halt its deteriorating position in the smartphone market. It did not. This became apparent on April 11, 2012, when Nokia disclosed that its first quarter performance would be worse than expected. Nokia expected its first quarter 2012 non-IFRS Devices & Services operating margin to fall by 3%, and projected first quarter 2012 Devices & Services net sales of €4.2 billion. It also disclosed a glitch in its newest Windows offering – the Lumia 900. Nokia had to immediately offer customers an automatic $100, making the phone essentially free.

As a result of this disclosure, the price of Nokia's American Depositary Shares ("ADRs") dropped over 16% in a single day.

Plaintiff seeks to recover damages on behalf of all purchasers of Nokia publicly traded securities during the Class Period (the "Class"). The plaintiff is represented by Robbins Geller, which has expertise in prosecuting investor class actions and extensive experience in actions involving financial fraud"
Although the Finnish company is still upbeat about Windows Phone, the marketplace has been less swift to get onboard with the new platform. The company announced a $1.7bn loss in the last financial quarter, with two million Lumia Windows Phone sales proving insufficient to compete with shrinking developing market sales.
"Nokia has become aware of the filing of a securities class action complaint naming Nokia Corporation as a defendant, filed in the US District Court for the Southern District of New York on May 3, 2012" the company told us in a statement today. "Nokia is reviewing the allegations contained in the complaint and believes that they are without merit. Nokia will defend itself against the complaint."
[via IntoMobile]