Nokia U concept proves Finn fans are spec-addicts like everyone else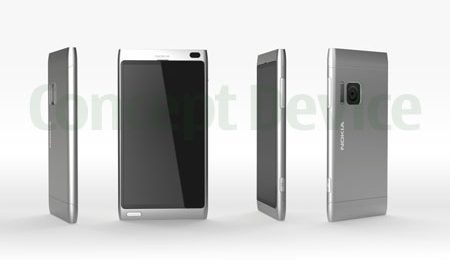 There are only a few days to go until Nokia World 2010, but over at the company's blog they're already getting in on the crystal ball gazing fun with their Nokia U concept.  The product of a "Design by Community" effort, it seemingly demonstrates that when you ask Nokia fans for their ideal device they throw in every high-end specification of recent months in a chassis that looks like a slimmed down N8.
According to the group consensus, the Nokia U would have a 4-inch capacitive touchscreen, WiFi b/g/n, USB 3.0 and HDMI connectivity, all in a waifish 60 x 110 x 6-10mm monoblock form-factor crafted from soft-touch aluminum.  They also want an 8-megapixel camera with both Xenon and LED flash options, a 4x optical zoom and HD video recording: oh, and they'd like to be able to upgrade the image sensor at a later date too.
Unsurprisingly Nokia has no plans to actually produce the Nokia U, which is likely to be a relief to the company's engineers since there's no way you could actually fit all of that tech into such a slim body.  If you can take away anything from the exercise, it's that the Nokia faithful are calling out for a big-screen, high-resolution device to take on the EVO 4Gs, DROID Xs and Galaxy S' of this world.