Nokia Telling Carriers "Hands Off" N900; Maemo Staying Unbranded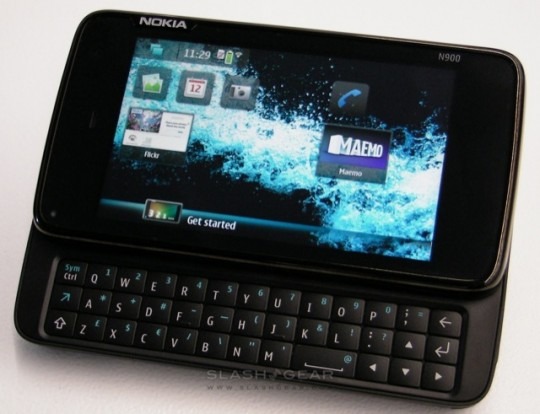 Nokia has revealed that it will not be customizing its N900 Maemo 5 smartphone to suit carriers, claiming part of Linux's strength in the mobile market is offering customers a "compelling value proposition".  It's a potentially risky strategy; Nokia's struggle to gain the same sort of foothold in North America as it has in Europe has been partly blamed on a refusal to adapt to carrier-demands there.
Video demos of the N900 after the cut
"Very clearly Apple, Android ... are a whole lot less about providing customization to the operators and a whole lot more about providing a really cool, compelling value proposition to the end-consumer" David Rivas, VP for device R&D, Nokia
The benefit for Nokia is obvious: by refusing to modify the N900 they reduce their own development costs and can better position the smartphone as their own product rather than have it subsumed in the carriers' brands.  Handsets such as the iPhone and platforms such as Android have shown that this can certainly be beneficial for building brand awareness.
However, given competition between networks the carriers are also keen to differentiate their cellular offerings, and customizing devices is one straightforward way to do that.  Analysts are already predicting that the Finnish company will suffer because of their reluctance, predicting that Nokia may even fail to get the N900 through the door and onto subsidized shelves if they don't accommodate modifications.
Nokia N900 hands-on:
[vms ba1ab13d742e22eed8da]
Nokia N900 browser demo:
[vms 816c22647a73e1482372]
[via Engadget]