Nokia takes a shot at poorly-received Apple Maps app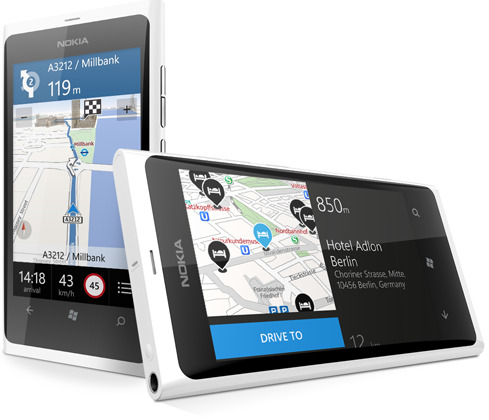 Today, Apple's new Maps app in iOS 6 has been the subject of a lot of criticism. Some iOS 6 users aren't exactly satisfied with Apple's attempt at entering the navigation space, and Nokia has jumped on the opportunity to talk about its own suite of navigation tools offered to its users. In a post on the Nokia Conversations blog, Nokia's Pino Bonetti compared the company's Location Platform to the competition with a series of benchmarks, taking a few shots at Apple in the process.
To be fair, the benchmarks include Google Maps along with Apple's new Maps app, but this post is clearly capitalizing on the unrest surrounding Apple Maps. "Unlike our competitors, which are financing their location assets with advertising or licensing mapping content from third parties, we completely own, build and distribute mapping content, platform and apps," Bonetti writes. "In other words, we truly understand that maps and location-based apps must be accurate, provide the best quality and be accessible basically anywhere. That's been standard practice at Nokia for the past six years, and we also understand that 'pretty' isn't enough. You expect excellence in your smartphone mapping experience."
That's some big talk, but Nokia's benchmarks seem to back it up. In most cases, Nokia's Maps suite comes out on top when compared to Google Maps and Apple's new effort. There are a few instances where Google Maps matches Nokia's Location Platform, but in almost all of the comparisons, Apple comes in last. Click the thumbnail below to see the full results of Nokia's benchmark tests.
In this case, we have to say that Nokia has a right to brag. Nokia's Location Platform is loved by users, and it's easy to tell that a lot of work went into making it a solid set of apps. Google Maps may be the more popular navigation service (and admittedly it's pretty good to boot), but the big G certainly has a worthy challenger in Nokia. What do you think of Nokia's Location Platform? Do you prefer it over Google Maps?