Nokia Slashes 3,500 More Jobs, Shutters Factory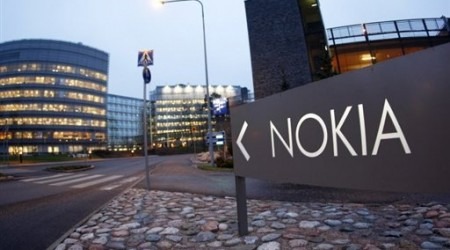 Nokia has announced it is slashing its workforce by 3,500, shutting its Romanian production facility by the end of the year while also shuttering the Location & Commerce sites in Bonn, Germany and Malvern, US. The reductions – which are expected to be completed by the end of 2012 – are described by Nokia CEO Stephen Elop as "painful, yet necessary, steps to align our workforce and operations with our path forward," and come before the company has even officially unveiled its first Windows Phone handset.
The company suggests that the Romanian manufacturing plant was unable to keep up with the high-volume production from its Asian plants, hence the marching orders for the staff there. Meanwhile, Nokia will be reviewing its Salo, Finland, Komarom, Hungary, and Reynosa, Mexico plants, with the expectation that they will "shift their focus to customer and market-specific software and sales package customization." That will likely result in more staff cuts next year, it's warned.
As for the Location & Commerce business, which pulls together Nokia's various NAVTEQ, social location services and other developments and acquisitions, it seems that just as in the industrial revolution, staff are being replaced by machines. Nokia has supposedly spotted ways to "increase effectiveness through automation" though doesn't specify what, exactly, they are.
Consultations with Sales, Marketing and Corporate Functions are beginning now, with regards to the job trimming announced back in April. Still, there's at least one place Nokia is taking on new staff – or one new staff member, anyway. Jesper Ovesen has been brought on as new Executive Chairman for Nokia Siemens Networks, with Oli-Pekka Kallasvuo stepping down as non-Executive Chairman, and Nokia and Siemens announcing they will each be investing €500m in capital to help the company find its feet as an "independent entity."