Nokia Screen Sharing pipes Lumia to TV via NFC coaster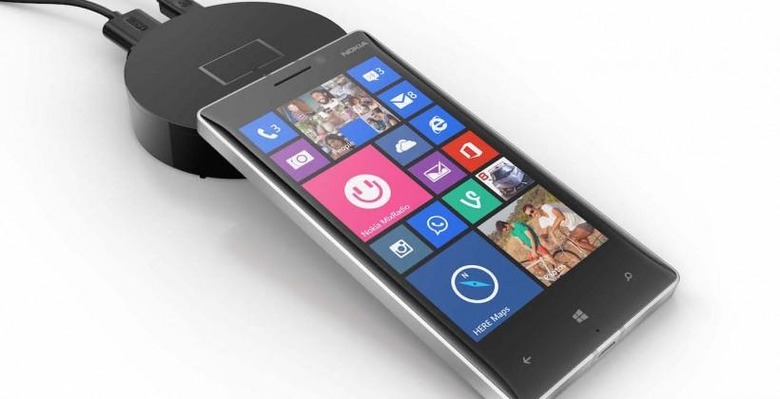 How many times have you bothered connecting your smartphone to your TV? Microsoft is aiming to make the answer "at least once" with the new Screen Sharing for Lumia Phones, a circular set-top box with a companion NFC plate intended to ease the pairing process.
First, there's the circular adapter itself, an 8cm diameter puck standing 21mm high and hooking up to your TV's HDMI port for 1080p Full HD video and up to 5.1-channel surround sound. It's powered by microUSB, and connects to your phone courtesy of Miracast over WiFi.
The actual pairing, however, is done with a removable disc section that contains an NFC tag. Leave it on the coffee table, like some geeky coaster, and when you tap a Lumia phone against it (assuming it has NFC), it automatically enables Screen Sharing.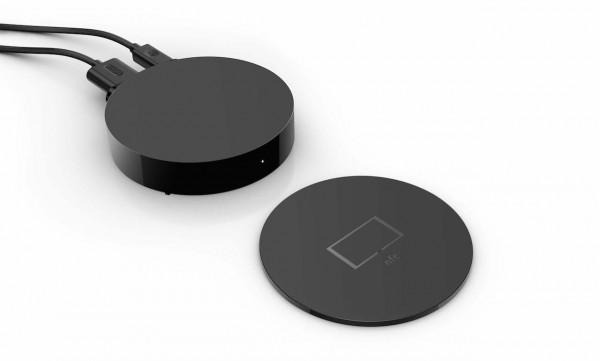 Everything on the phone's screen – whether a movie, web browser, game, photo slideshow, or presentation – is mirrored onto the TV. Microsoft does point out that some more video-intensive games may struggle, given the limits of a wireless connection, but it should be enough for most casual titles.
Whether the fancy plate will actually encourage people to hook their phone up to their TV remains to be seen, but cutting the barriers to doing so does at least seem a step in the right direction. The Screen Sharing plate will go on sale this month, priced at $79/€79.