Nokia sales drop 19%, predict shrinking 2009 mobile device market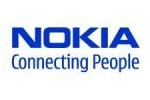 Nokia have announced their Q4 and full-year 2008 financial results, and just as the rest of the industry (with one or two notable exceptions) it doesn't make for joyous reading.  Net sales were down 19-percent from 2008, to €12.7 billion ($16.56bn), while market share for Nokia devices in the quarter was down from 40-percent in 2007 to 37-percent in 2008.  After the lump sum Nokia paid to Qualcomm as part of their licencing agreement, operating cash flow was negative €0.3 billion ($391m).
The company did see an increase in converged device sales, with approximately 8 million Nokia Nseries and over 3 million Nokia Eseries devices shipped during Q4 2008, but market share in Middle East & Africa, Greater China, North America and Asia-Pacific all decreased.  Meanwhile mobile device average selling price (ASP) in Q4 2008 was €71 ($93), down from €83 ($108) in the same quarter 2007 and down from €72 ($94) in Q3 2008.
Nokia aren't predicting great things for 2009, either.  Although it expects its market share to stay stable, at least during Q1 2009, it expects industry mobile device volumes overall to decline sequentially to a greater extent than in previous years, estimating a reduction of 10-percent.  Previously the company suggested the figure would be closer to 5-percent.