Nokia S40 Facebook app; new Facebook Connect for Mobile announced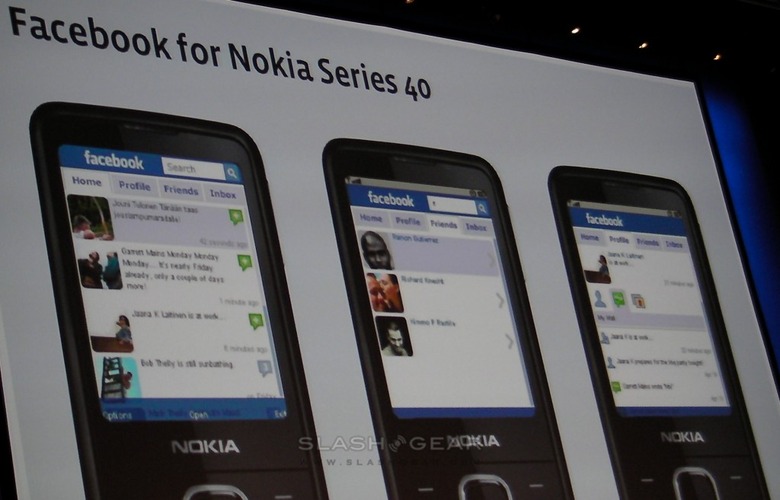 Nokia and Facebook have teamed up to offer a new S40 app that allows for status updates together with providing a homescreen widget.  Intended to leverage Facebook's huge mobile growth – more than 65m mobile users in August alone – the app joins the company's existing offerings for S60 handsets such as the N97.  Facebook also announced Facebook Connect for Mobile Web, a service which – as already on the iPhone – allows developers to include integration with the social networking platform with their mobile apps.
The benefits of Facebook Connect are two-fold: it offers developers a proven audience of heavy mobile users, together with facilitating distribution via peoples' walls.  Various degrees of integration are possible, either through a browser window or a dedicated application, such as on Symbian.
Possible uses include authentication through Facebook's systems, commenting, sharing and friend information.  There's more information available at developers.facebook.com together with at facebook.com/mobile.