Nokia rush-ordering capacitive touchscreens for Q2 handsets?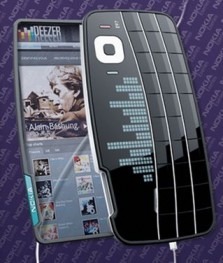 After yesterday's suggestion that Nokia was considering using Synaptics capacitive touch panels for a future high-end cellphone, now comes word that the Finnish company has placed panel orders from Wintek.  Wintek already supply the resistive touchscreens used by the Nokia 5800 XpressMusic; now market sources in Taiwan are saying to expect more touchscreen devices to be at least announced from Nokia before the end of June.
No details of the handsets themselves have leaked as yet, and nor is it clear whether Nokia are ordering from several vendors simultaneously.  Sources claim that, despite reduced expectations for 2009 handset shipments as a result of poor Q4 2008 sales, Nokia nonetheless placed rush orders for cellphone components in March "and has actively resumed product development projects."
Update: Synaptics point out that Wintek make panels (glass, PET) not capacitive sensors, and as such are not in direct competition with each other.  They declined to comment on the Nokia rumors.
Nokia have previously dismissed capacitive touch for its lack of support for Asian-character handwriting recognition, a desirable function in Far-East markets.  However the success of capacitive touchscreen phones in the US and Europe, and the company's continuing difficulties breaking into the US market, seem to have persuaded them to consider a different approach.