Nokia returns with the Android-powered, China-only Nokia 6 smartphone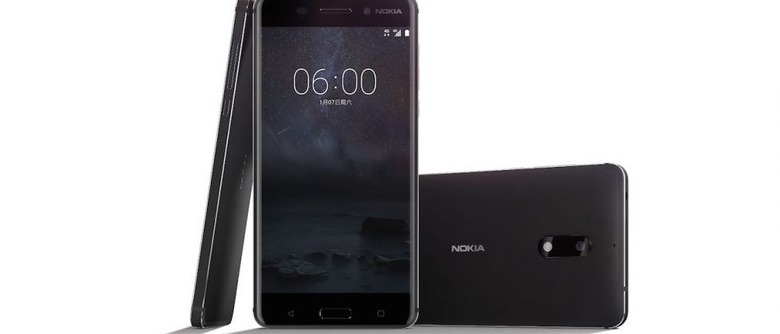 The once-mighty Nokia has officially made its return to the smartphone world today, however it is in name only. HMD Global, the new rights owner to the Nokia brand, has just announced the Nokia 6 smartphone, marking the first Android device to feature the Finnish brand's name. Unfortunately, Nokia loyalists who were looking forward to the device may be disappointed to hear that the new phone is little more than a mid-range Chinese exclusive.
The Nokia 6 will ship running Android 7.0 Nougat, and features a 5.5-inch 1080p display, with a Snapdragon 430 processor, 4GB of RAM, and 64GB of storage on the inside. Making up for these moderate specs, however, is a premium design, consisting of a unibody chassis made from a single block of aluminum, and curved 2.5D Gorilla Glass on the front.
On the camera side of things, the Nokia 6 has a 16-megapixel rear lens with a f/2.0 aperture and phase detection autofocus, with a 8MP front-facing camera. 4G LTE connectivity, dual amplifiers, and 1080p video capture at 30fps round out the device's features.
HMD Global says the Nokia 6 will be sold exclusively in China on JD.com, at a price of roughly $246. An exact release date wasn't given, but it's due to be available early this year.
SOURCE: HMD Global