Nokia re-imagines itself as something different than competitors on its first ad under Microsoft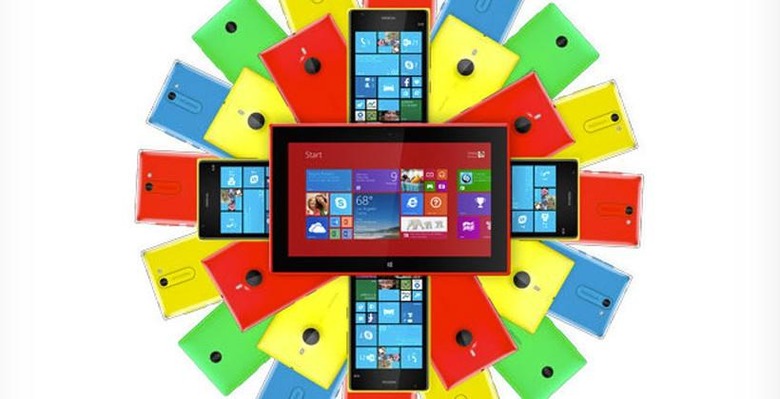 Nokia and Microsoft worked for a long time to get all the approvals needed for Nokia's hardware arm to become part of Microsoft. That work paid off late last week when Nokia and Microsoft finally closed the deal. Nokia has now published its very first commercial to hit the web since it was purchased by Microsoft. The commercial is called "Not like Everybody Else" and it leans on color and underdog status to set itself apart.
Nokia is also pushing the tagline #MoreColorful prominently. The commercial shows a black and white world with people going about their routine in silence. A guy walks around a corner clad in bright yellow and red using a Lumia smartphone to play music. The song he plays has a chorus that says, "I'm not like everybody else."
As the man walks down an alley, everyone gawks at all the color. The commercial doesn't talk about a specific device and offers no details on a phone or tablet, though both products are in the commercial. Nokia is also touting a chat with Stephen Elop today.
Elop was the CEO of Nokia and he is now Executive Vice President of Microsoft Devices Group. At 1pm GMT, Elop will be answering questions in the first worldwide "Ask me Anything" session on the Nokia Conversations blog.
SOURCE: Nokia