Nokia putting Microsoft Office Mobile on Eseries smartphones; collaboration apps still to come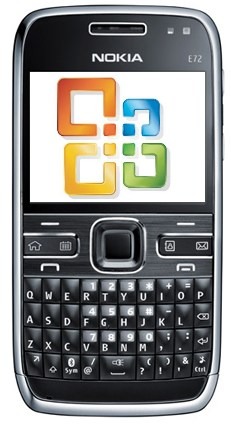 Nokia have confirmed that they have no plans to make a Windows Mobile based smartphone, although the Finnish company will be working more closely with Microsoft in future.  The two firms have just announced that they will be collaborating to put a mobile version of Office, together with communication and device management software, on Symbian-based devices, a platform Nokia says it is still committed to.
The mobile apps will arrive on the Nokia Eseries of smartphones first, the company's business-focussed range.  After that, while there's no confirmation as yet, it seems likely that other high-end devices – such as the Nseries of multimedia handsets – will get access to at least some of the software.
In the future, Microsoft have plans to bring a mobile version of its collaboration tools – such as Sharepoint – to Nokia devices.  Again, no timescale was made public for those developments, though the phrasing of Microsoft's press release indicates that the new software will be freely bundled with the Eseries range.
Nokia also confirmed that it has renewed its ActiveSync license with Microsoft, the technology that enables synchronization with Exchange servers for push email, calendar and contacts.