Nokia OZO is a $60,000 360-degree camera for VR pros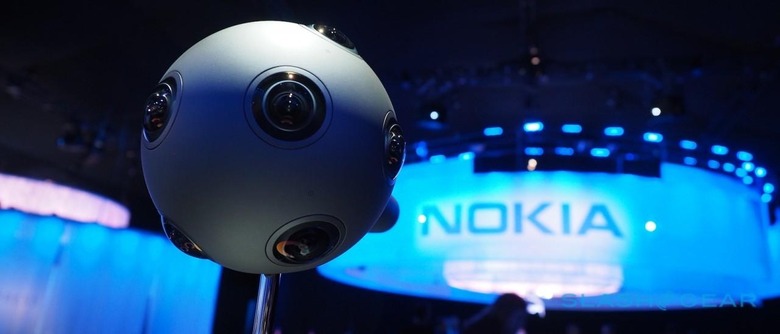 Nokia may not be the first name you'd associate with virtual reality, but the Finns are aiming to make a splash with OZO, their $60k VR camera. Teased back in July, and up for preorder from today, the oddly-shaped camera signifies one of Nokia Technology's new businesses after it and its smartphone division parted ways in 2014.
Of everything we thought Nokia could do next, a 360-degree camera that looks halfway between a 2001: A Space Odyssey prop and a cyberpunk sperm probably wasn't it. Nonetheless, even with the eye-watering price confirmed today, it's likely to have videographers drooling.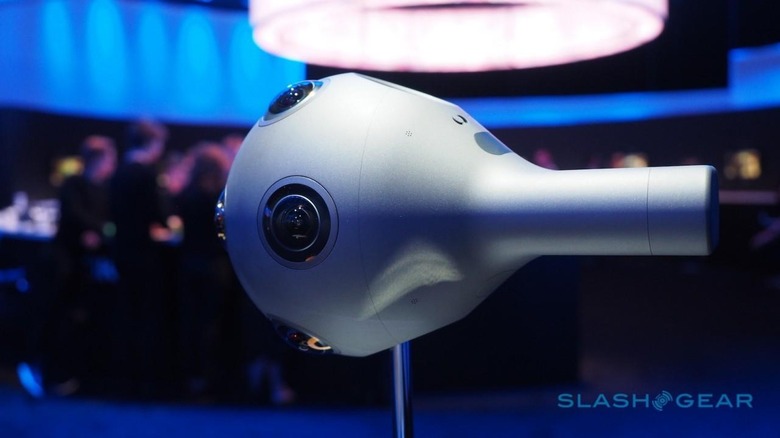 Studding the sphere are eight cameras in total, each recording at 2K x 2K resolution. Their placement means full 360 x 180 degree recording, with a global shutter that means none of the artifacts you might expect from a rolling shutter.
Meanwhile, eight microphones record full spherical, 360 x 360 degree audio. That means not only what's going on around the camera, but sound from different elevations above and below.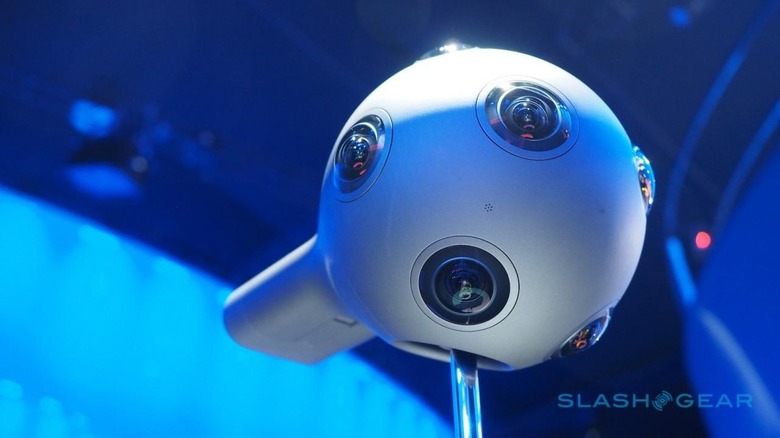 As well as opening pre-orders, Nokia has also confirmed the specifications for the camera. Each lens has a 195-degree angle of view and an f/2.4 aperture, with a base sensitivity of ISO 400 and 10 stop dynamic range.
Video is captured at 30 fps, and stored on a 500GB solid-state drive "media module"; each is good for 45 minutes of footage. Control is via a suite of remote apps for OS X and Windows, with the camera controlled over WiFi, though there are also HDMI and stereoscopic VR render outputs.
Final footage is rendered at 8K x 10K with 10-bit sRGB color.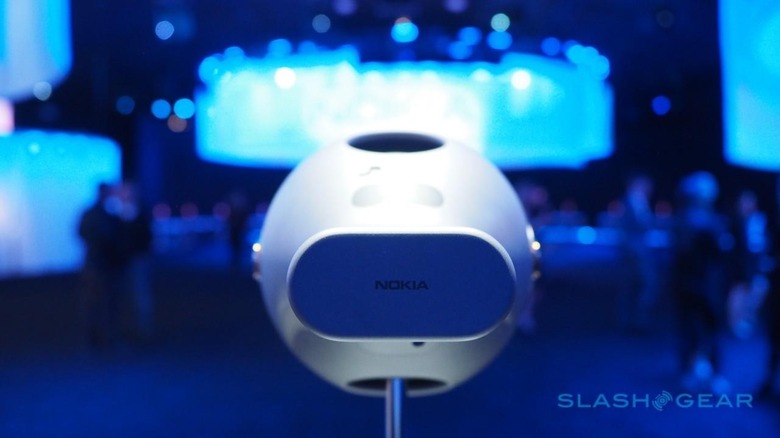 What we shouldn't expect is a VR viewer with the Nokia logo, nor indeed a movie download store from the firm. "We have no plans to enter the head-mounted display business," Paul Melin, vice president of digital media at Nokia told me. "We went to partner with the entire ecosystem and be compatible with all platforms."
That means anything from Samsung's Gear VR accessory for its Galaxy smartphones, through to dedicated VR hardware like Oculus' Rift and HTC's Vive. Nokia will be offering its technology for "superior playback experiences," Melin told me, not to mention OZO audio software to make the most of the ambient sound field.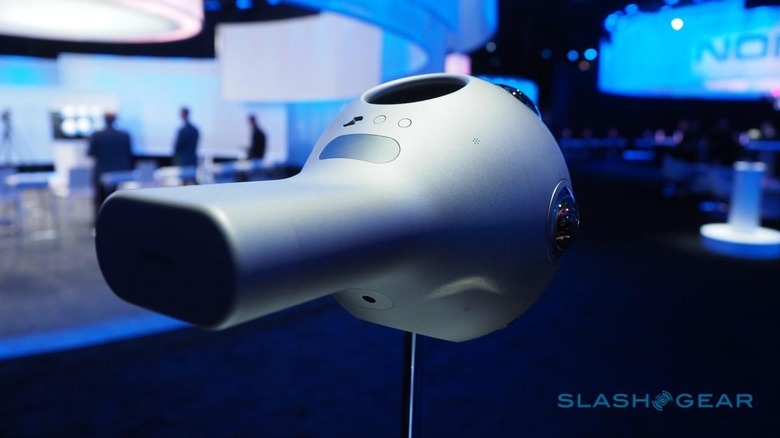 Although a cheaper OZO isn't likely any time soon, putting Nokia's brand of virtual reality recording out of reach of regular consumers, the camera is almost certain to spawn a family.
"We clearly see this as a new category and OZO is our first product," Melin says. "We are entering a business and a category and not doing a one-off test product."
Preorders of OZO kick off today, with the camera expected to ship in Q1 2016. As well as the camera itself, there'll be a full range of accessories, too: the battery module, with an attached 500GB memory block, will be $5k, while the memory cartridge alone is $2.5k. A docking station, at $1,500, will take an OZO Digital Cartridge for recharging and offloading footage via USB 3.0 connection.
MORE Nokia OZO
[gallerybanner p="416419"]