Nokia Ovi Orion Concept Demands N-Gage Resurrection [Video]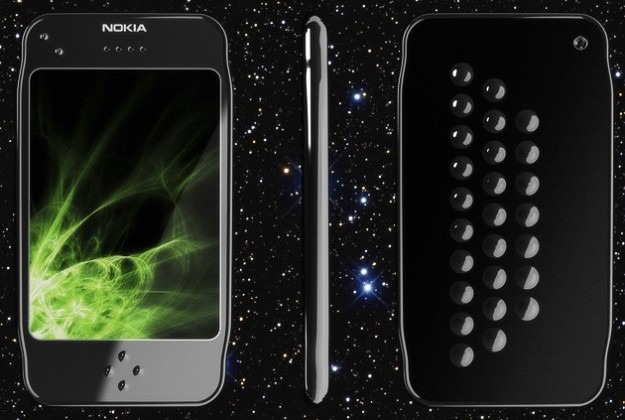 Was the Nokia N-Gage cruelly culled before its time was due?  Reception to the Finnish gaming cellphones was mixed – if by mixed you mean some hated it and others didn't quite see the point – and eventually Nokia killed off their dedicated handsets.  Over at Recombu, however, they're wondering whether modern chipsets and an iPhone-fuelled mobile gaming scene could spell success for the platform, and they've even come up with a concept, the Nokia Ovi Orion.
Concept video after the cut
Perhaps crucially, the Ovi Orion doesn't abandon usability in its race to be a gaming device.  We're not entirely sure of the everyday usability of a QWERTY keyboard (and hidden one-line display) mounted on the back of the handset, but it certainly makes more sense than trying to squeeze a tiny numeric keypad on the fascia somewhere.  With the rise of responsive capacitive touchscreens, meanwhile, users are more confident with the idea of non-traditional gaming interfaces.
Slap a Tegra, Snapdragon or OMAP4 chipset in there and you've got high-definition gaming with the potential for hooking up a big-screen TV, too.  Recombu have even put together a swanky promo video, which you can see below.  Nokia have been slicing the edges off their cellphone pricing lately in an attempt to remain competitive; perhaps they should resurrect an old friend with new hardware instead.