Nokia Open Studio Launches XpressMusic 5300 - Bowie and Barkley on hand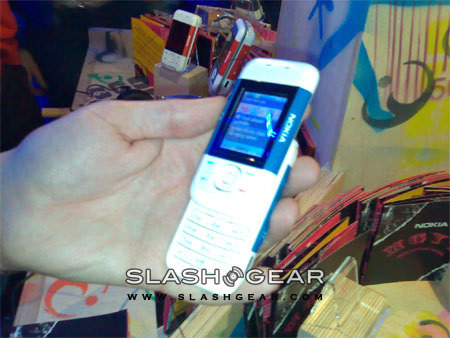 What do you get if you take David Bowie, Gnarls Barkley and a selection of Nokia music handsets? No, it's not a joke, it's the line-up at the Nokia Open Studio event, and you'll be damned pleased to know that SlashGear, knowing you were washing your hair, was there to bring you the very bestest in hands-on tomfoolery.
Whether you're a slider-lover, got a sweet tooth for a candy-bar or prefer an... um... odd twisty-thing, Nokia have got your wallet back. Step moodily onto the catwalk the 5300, the 3250 and the 6233, each bearing the XpressMusic brand. The 5300 is Nokia's headline act, supporting up to 2gb of microSD memory for around 1,500 tracks – happily, the 3.5mm connector means you can bin the inevitably craptastic headphones they supply and use your own spiffing ones. Dedicated transport controls and easy song transfer via mini-usb round out the audio features, with a 1.3 megapixel camera ticking the remaining few multimedia boxes.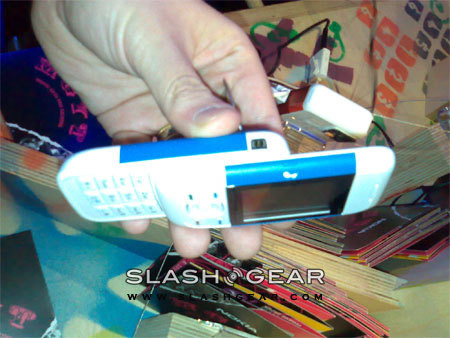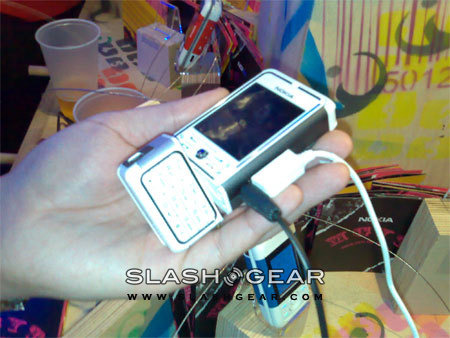 The 3250 has the interesting twist form-factor of its earlier namesake, with numeric keypad on one side and audio transport controls on the other. It too can handle up to 2gb of memory. As for the 6233, it's a little more sober in appearance and is sneakily packing 3G for those expensive music downloads your carrier is hoping you'll half-bankrupt yourself by buying. Built-in stereo speakers help it stand out from the (music playing) crowd.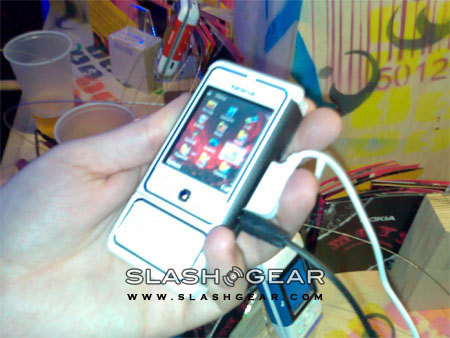 Our man Vincent was there to hold up a video camera and capture the star-studded moment that legend David Bowie introduced chart-storing Gnarls Barkley. Enjoy!