Nokia on PureView: DSLR tech simply wasn't good enough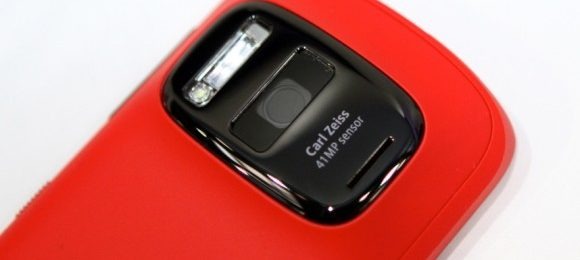 Nokia's 808 PureView and its 41-megapixel sensor still gives us shivers of optical delight, even a week after MWC 2012, and now the Finnish company has been talking about the path the pixel-packing CMOS took to reach a product. Damian Dinning, Nokia's head of imaging, has taken to the company's official blog to describe how even the tight tolerances and specialist materials used in DSLR production weren't enough to meet Nokia's needs.
We'd already caught up with Dinning at the show last month, where he outlined how Nokia sees PureView not so much as a ridiculously-high megapixel boast but as a way to get the same outcome as an optical zoom but without accommodating moving parts or the extra bulk of multiple lenses. A cropped section of the full-resolution frame can be used instead, he explained, with the extra pixel density meaning less noise and more detail.
Nokia PureView technology:
[vms 5b7819ca0357c0cb9a09]
"There were many other projects intended to include optical zoom which never made it to the market. A number of these were quite advanced concepts using different camera configurations and physical form factors, some conventional, some significantly different" Dinning says of Nokia's camera research. "For example, at one stage we had working prototypes equipped with optical zoom using folded optics. Despite this almost reaching commercialization, the module was relatively large and we decided the performance would not be fundamentally good enough to meet the evolving expectations."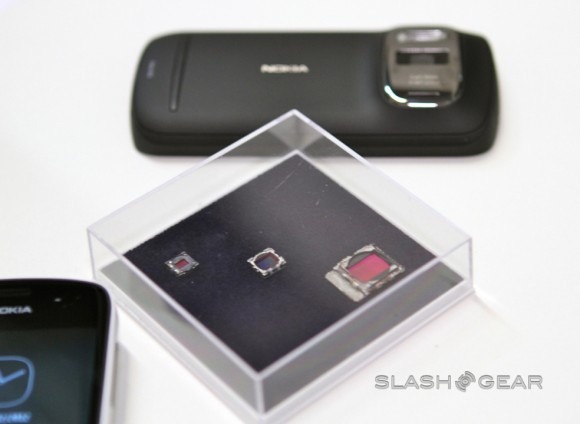 Unfortunately, Nokia has already confirmed that the 808 PureView won't be reaching North American shores. However, future Windows Phones will get similar PureView abilities, even if they're not quite 41-megapixels, as Nokia extends the technology beyond the first device.
"As exciting as it may sound to introduce a device equipped with a 41-megapixel image sensor," Dinning concludes, "our real excitement has ALWAYS been associated with the opportunities and in particular the performance this provides in its default form when shooting 'just' 5-megapixel images or when recording full HD video."