Nokia: No Asha Touch range for North America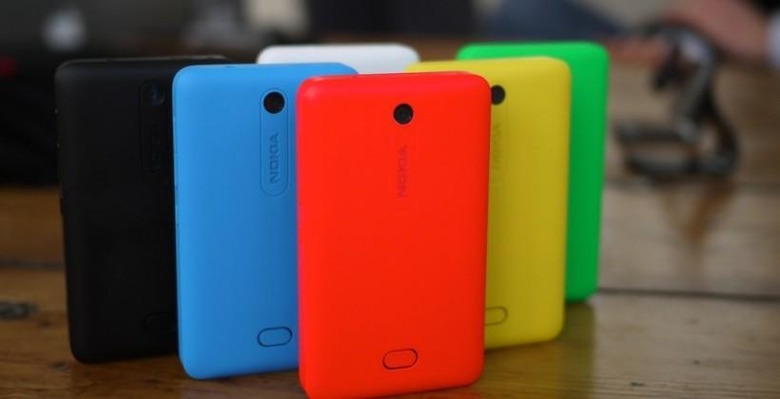 Nokia will not launch its new Asha Touch range of affordable smartphones, such as the Asha 501 revealed earlier today, in the US or Canada, the company has confirmed, focusing North American sales solely on Windows Phone. The Asha 501 – which will cost $99 pre-tax and subsidies when it hits stores from June – will be the first of a line of handsets running the new Asha platform, which builds on Nokia's S40 and acquired Smarterphone OSes; however, those in the US with an eye on a cheap smartphone won't get the chance.
Nokia confirmed the sales decision, which not only affects the single- and dual-SIM variants of today's Asha 501, but future Asha touch models, speaking to SlashGear in advance of the launch in India today. The phone has already been confirmed for Latin America, India, and Africa from June, with European availability – including the UK – from Q3 2013.
For the US and Canada, however, Nokia will be sticking with its focus on the Lumia range of Windows Phones. The company has struggled with low-cost handsets in the North American market in the past, and has since attempted a more strategic process rolling out Windows Phone, with carrier-exclusives rather than broadly offering each model across multiple networks.
That approach has had mixed results, with Nokia recently announcing its strongest ever global Lumia sales in the most recent quarter, but Windows Phone still dawdling in the mid-single-figures in terms of smartphone OS marketshare. Unsurprisingly, that's left some investors unhappy, with calls at the recent annual general meeting to switch over from Microsoft's platform to Android.
That looks unlikely, and Nokia will reveal at least one new handset running the OS at an event next week, the Lumia 928, expected to hit Verizon as a probable exclusive in the US.