Nokia: Nexus 7 infringes our patents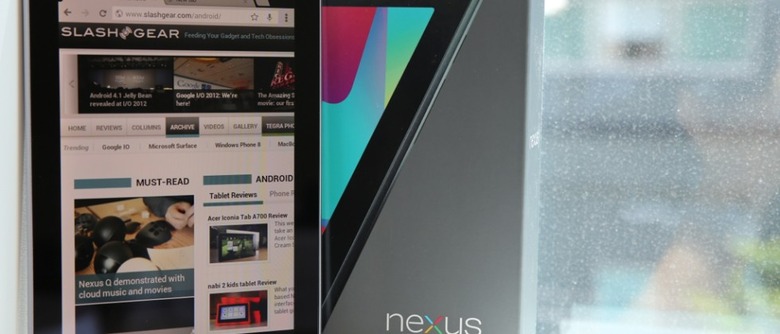 Google's Nexus headaches may not be limited to the Apple attack on the Galaxy Nexus, with Nokia now suggesting that the new Nexus 7 tablet infringes patents the Finns hold. Exactly which out of Nokia's broad patent portfolio have been allegedly infringed by the ASUS-made tablet has not been confirmed, but a company spokesperson told The Inquirer that Google and ASUS "should simply approach us and sign up for a license."
"Nokia has more than 40 licensees, mainly for its standards essential patent portfolio, including most of the mobile device manufacturers" the spokesperson explained. "Neither Google nor ASUS is licensed under our patent portfolio. Companies who are not yet licensed under our standard essential patents should simply approach us and sign up for a license."
Although unconfirmed, it's looking likely that the patent(s) in question surround 808.11 WiFi technology. The Nexus 7 is currently WiFi-only, with no cellular option, and much of Nokia's patent portfolio unsurprisingly covers wireless systems.
ASUS has declined to get involved with a comment, saying only that "at the moment, ASUS will not be providing any response/comment related" to the allegations. Google is yet to comment.
Whether Nokia would chase an injunction, as Apple has done with other Android hardware, is unclear. With no tablet of its own, there's no direct competition to be damaged by Nexus 7 sales, and the Finnish company would probably prefer licensing fees as it tides itself over until the arrival of Windows Phone 8.