Nokia N97 experience "a tremendous disappointment" admits exec [Video]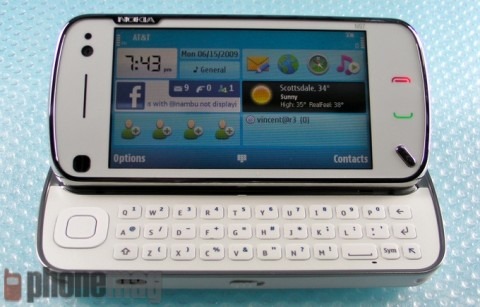 The Nokia N97 was not, to be blunt, the darling device the geeks among us were hoping for.  Suffering from a sizeable delay between initial announcement and availability, together with poor release firmware, it generally ditched in reviews.  Speaking candidly at MWC 2010 last week, Nokia's EVP of markets, Anssi Vanjoki, admitted that "the N97 was a tremendous disappointment in terms of the experience quality for the consumer".  Check out the video interview after the cut.
Speaking to Mobile Industry Review and All About Symbian, Vanjoki highlighted the sales success of the N97 – both in terms of numbers shipped and profit – but agreed that he'd had "sleepless nights" over the software experience.  The company's attempts to address each issue piecemeal, Vanjoki explained, led to an "unbelievable cycle of things for us that has taken far too long to repair and mitigate."
However, he's also confident in the latest N97 firmware release – which went out earlier this month – which was apparently tested extensively on handset users in Norway.  To be fair, we've heard plenty of positive feedback from owners, and it does look like Nokia have managed to turn the page on the N97 saga.