Nokia N95 breaks loose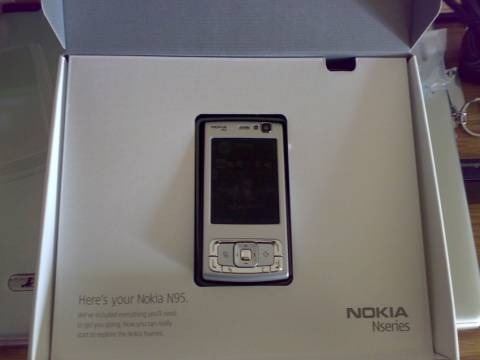 Looks like the first Nokia N95 review units are hitting the desks of the gadget-faithful.  Darla Mack found hers to be a surprisingly effective way of tempering flu-symptoms, while Steve Garfield was well enough in comparison to shoot a video of the unboxing.  Not much beyond some teasing photos so far, so I guess we'll have to wait a few days before finding out if the N95 is really good enough to push dreams of the iPhone out of peoples' heads.
More photos after the cut.  I'm really looking forward to seeing just how integrated the GPS is with the rest of the phone; Nokia have been doing some great research into augmented reality and geo-tagging, and I'd like to think that at least a little of that might've slipped into the N95's svelte body.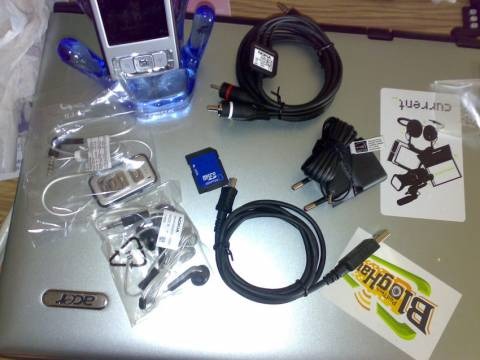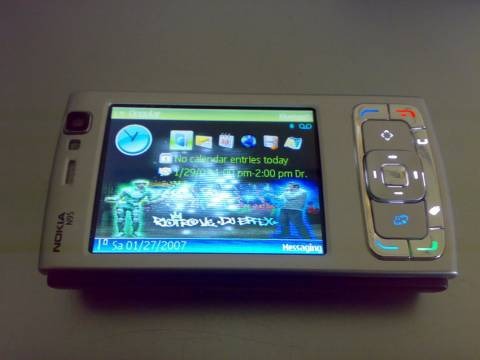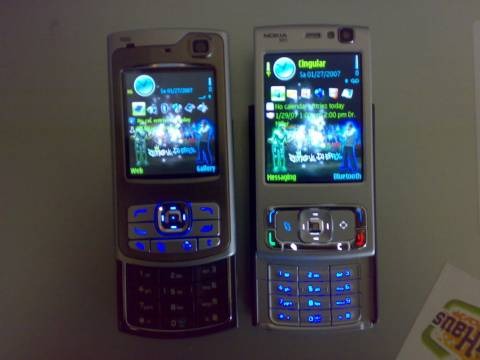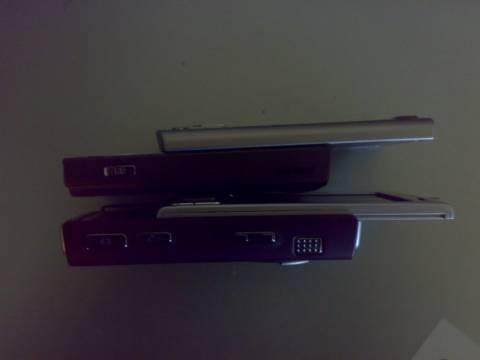 Nokia N95 finally in da house!! [Darla Mack]