Nokia N900 showing up live on Twitter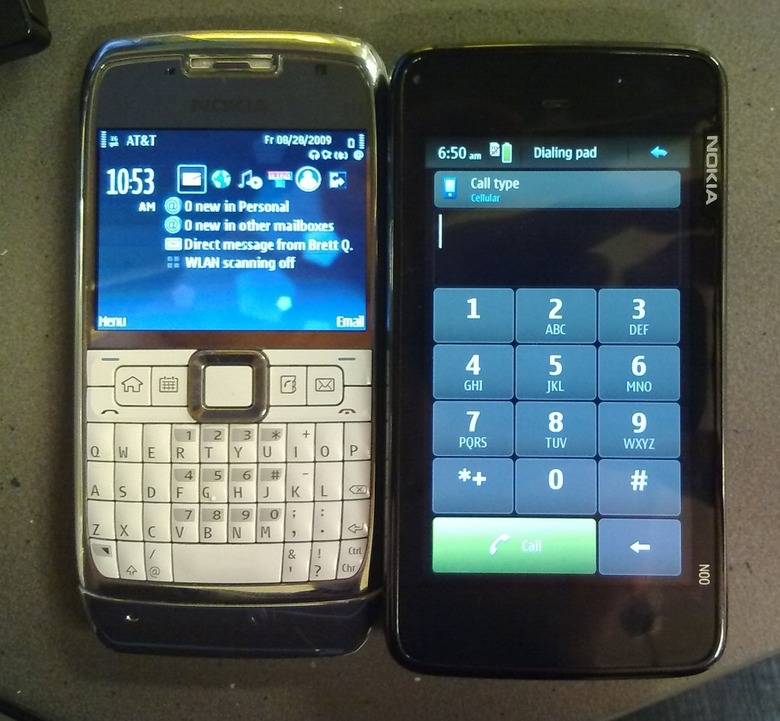 Live footage of the Nokia N900 hasn't been in short supply – in fact Nokia themselves provided some decent walkthrough videos of their new smartphone/internet tablet hybrid – but there's nothing like a few in-the-wild shots to get the blood pumping.  Happily there's more than just one prototype N900 in the wild, and now that the touchscreen Maemo marvel is finally official they're starting to come out of the woodwork.
The image above shows a size-comparison between Nokia's E71 and the new N900, courtesy of @chansearrington, while in the gallery below there are a couple of shots of the phone from @jurthys.  One shows a nice close-up of the N900 at the Twitter homepage, and already has us wondering whether Nokia have created the perfect mobile-tweeting handheld.
Full specifications of the N900 are here, and since SlashGear is jetting off to Stuttgart next week for Nokia World we'll be bringing back as much live video and hands-on photos as we can sneak past customs.
Spotted the Nokia N900 running around live on Twitter?  Leave us a link in the comments and we'll add it to the pre-Nokia World gallery.