Nokia N900 Hands-On [Video]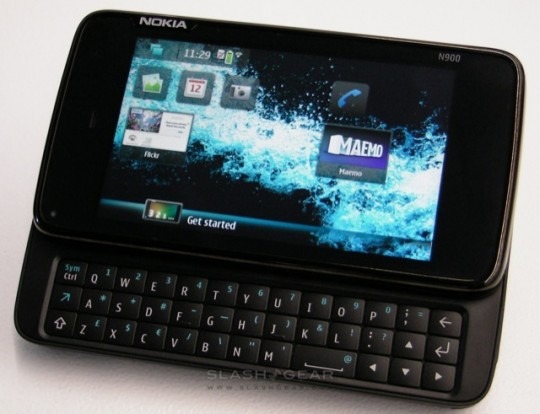 While the Booklet 3G is certainly a neat addition to the netbook segment, there's something undeniably more appealing about the Nokia N900.  We've seen all the specifications and now know the unsubsidized price, so it was about time for some hands-on experience with Nokia's latest flagship.
Hands-on gallery, video and first-impressions after the cut
Considering half of the N900's heritage is its Internet Tablet forebears – in fact you can see some comparison shots between it and the N810 in the gallery below – it's a far more compact handset.  The screen is 3.5-inches, but the decent WVGA resolution and a touchscreen that – though criticized for being resistive and not capacitive – seems relatively responsive both add up to a very crisp, usable experience.  Meanwhile the keyboard is compact but tactile, though we're still not keen on the offset space-bar.
It's early days with the N900, and we'll be playing with the demo units here on site at Nokia World to get a better opinion of the device.  The video is uploaded and below, so enjoy it and the hands-on gallery.
[vms ba1ab13d742e22eed8da]