Nokia N900 gets Google Chrome browser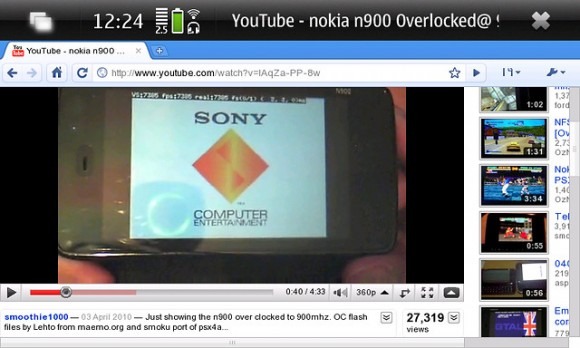 You could certainly make a strong case for the Nokia N900 being the most hack-friendly smartphone on the market today, and the reasons for loving the Maemo beast just keep on coming.  After Firefox was ported to the N900, Jacekowski took it on himself to port Google's Chrome browser for the smartphone, complete with Flash support.
Based on the Debian 32-bit release, the port passes all 100 of the Acid3 tests and apparently works pretty well overall.  Basically this is a desktop browser on a smartphone, and remember you can always overclock the N900's 600MHz processor to 900MHz (or even higher) if things aren't running slickly enough for your liking.
The installation files for Chrome for Maemo can be found here, though as with most things of its ilk there are bugs to be found and it's really a work-in-progress.  You'll need to install it using dpkg in console, since the packages won't work in the N900's app manager.