Nokia N900 Gets Another Video, Showcasing Maemo 5 and Multi-Tasking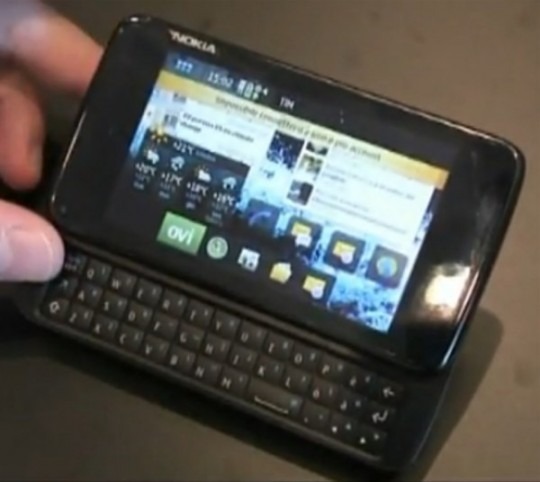 We're starting to really enjoy seeing these N900 videos. The first ones we saw were some pretty quick, albeit informative glimpses of what the N900 was; and then we got a quick taste of what the camera is capable of; and most recently a very loud (both audibly and visually) promotional video. This time around, we've got a clear-cut display of what we're looking at, and what we should expect when the N900 finally launches.
There are some definite perks to this device. While we aren't so excited about a resistive touchscreen, especially on something as advanced as the N900, from the videos we are seeing, that doesn't seem to be that big of an issue. The multi-tasking seems to be second to none, especially considering the multiple desktops. And, just in case you watched the video but missed it, those are live streams updating in real time, right on the front page.
The ability to drop back every running application, then pick and choose what you want to run at any given time is a necessity in feature-packed phones at this point, but it looks like Nokia has tapped Maemo 5 to do it in style. Not only can you tag photos or videos right from the phone, in a ridiculously simple manner, you can also embed it within a social media site, such as Facebook. Although, the way the zoom-in and zoom-out functions seems a bit strange, we're sure that it could be pretty easy to get used to. We'll be seeing more about this device in the coming days from Nokia World, so keep your eyes peeled.
[via Engadget]