Nokia Mystic S60 QWERTY phone leaks?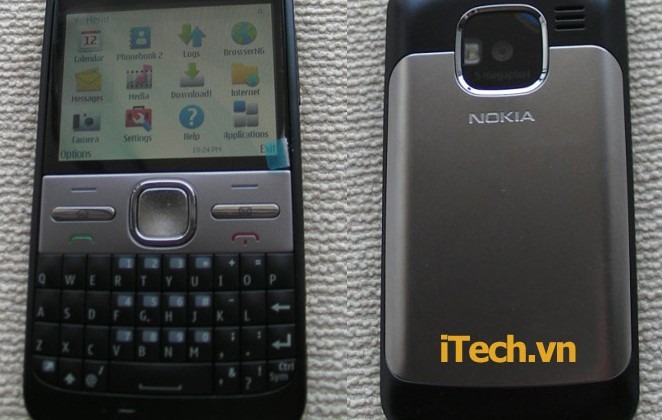 We're naturally sceptical about leaked Nokias, what with Chinese manufacturers' tendency to push out copycat or derivative handsets in the hope we won't notice they say Nokla instead, so we're withholding final judgement on this purported Nokia Mystic until further notice.  The device seemingly blends an Eseries keypad with hitherto unseen styling cues, more in line with a legacy Palm smartphone than something from Espoo.
As for specifications, the Mystic is said to have a 5-megapixel camera and run S60, and beyond that your guess is as good as ours.  We're thinking 3G and Bluetooth, making this an entry-level Eseries device or a text-centric mainstream model, but of course that's all guesswork.
Nokia have promised a refresh of their smartphone line-up in 2010, halving the number of models in an attempt to pare down their offering and recapture some of the zeitgeist, so it's certainly possible that this is their guess at what a mainstream texting phone might look like.  We'll wait, sceptically, in the background to find out.
[via Cellularmania]