Nokia maps 3D Gotham City in The Dark Knight Rises tie-in [Updated]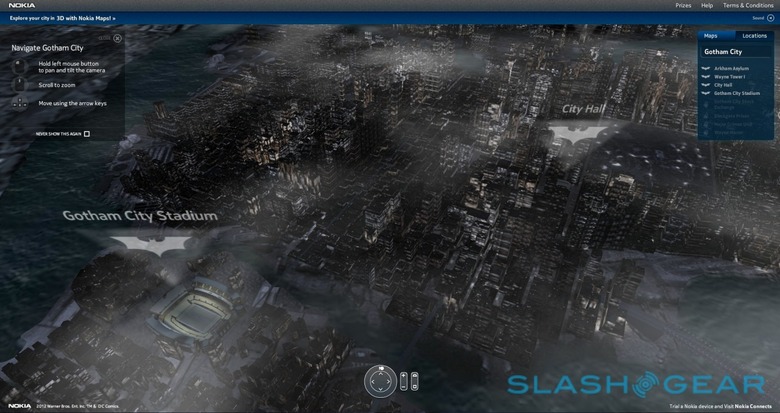 Nokia is pushing hard with its The Dark Knight Rises tie-in with the Lumia 900, and its latest promo could be the best yet: full 3D maps of Gotham City. Previewed today in a new teaser video (which you can see after the cut), the map will allow users to "explore Gotham City like never before" complete with in-universe landmarks such as Wayne Tower.
Nokia is playing the full details as close to its chest as Bruce Wayne keeps his secret identity on the down-low, but this could be pure catnip to any Batman fan. The Lumia range gets an exclusive The Dark Knight Rises app, which comes with cast info, movie showtimes, trailers and more, as well as wallpapers and ringtones.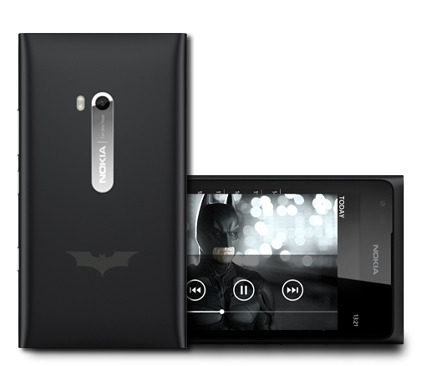 There's also a location-based game, powered by Foursquare, which allows players to take the role of Batman or Bane and build up territory by checking into places, all with updates pushed to a Live Tile on the Windows Phone homescreen. It's not clear whether those checkins will have any connection with the 3D Gotham map.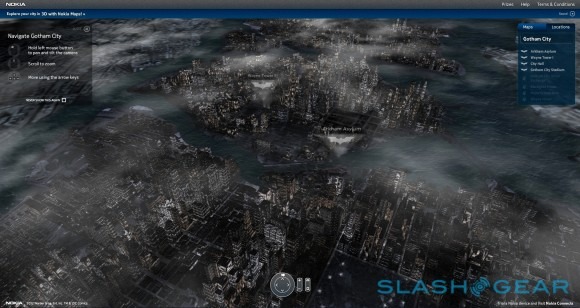 We don't know when the 3D map will be released, but with The Dark Knight Rises set to hit theaters on July 20 that seems a reasonable time for Nokia to push it out.
Update: Now we've got some screenshots of the interface: looks like this is a desktop 3D mapping system rather than a phone app. Check out full-size shots in the gallery below.