Nokia Lumia 928 tipped for Verizon with aluminum body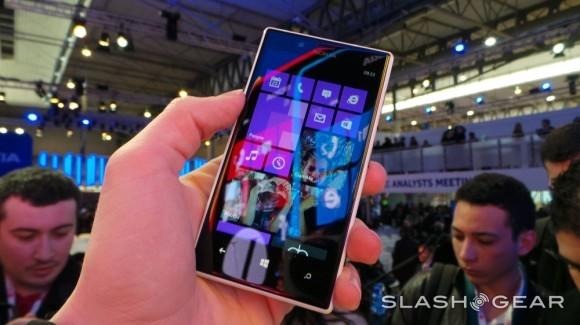 This week the folks at Verizon and Nokia appear to be closer than ever to releasing a Windows Phone 8 machine to beat the rest – an upgraded version of the Nokia Lumia 920 with 4G LTE. This new model will have 4G LTE as the AT&T version did, but with Verizon backing it up it'll have a whole new aluminum body, Xenon flash for its back-facing camera, and a new name, as well. Welcome today – unofficially, for now – the Nokia Lumia 928.
This tip comes from The Verge where they've got some sources familiar with Nokia's plans. This tip also includes the notion that this smartphone will launch some time inside April and will be pushing up competition with the HTC One (not on Verizon quite yet) and the Samsung Galaxy S4 (to be revealed later this week). This machine will also be rolling out hard with an 8-megapixel camera not unlike the one included on the Lumia 920, PureView technology included.
Inside this device you'll find a "slightly curved back" and a thinnest point at 10.2mm. This means you'll be finding the Lumia 928 to be a lot less "bulky" than the 920 and, as it's also been leaked, this device will be a lot more "squared". In essence we'll be seeing the power of the Nokia Lumia 920 in the body of the Lumia 720, another device we've just seen revealed this past month at Mobile World Congress 2013.
Have a peek at our hands-on with the Lumia 720 and be sure to kick back with our Nokia Lumia 920 review from a few months ago to get an idea of what's coming to Verizon soon, and very soon. Meanwhile get pumped up about the rest of the top-tier offerings from Nokia and Verizon in our tag portals for each, and keep your eyes open for the HTC One and Samsung Galaxy S4 for competition, too!