Nokia Lumia 928 spotted in Verizon Wireless's inventory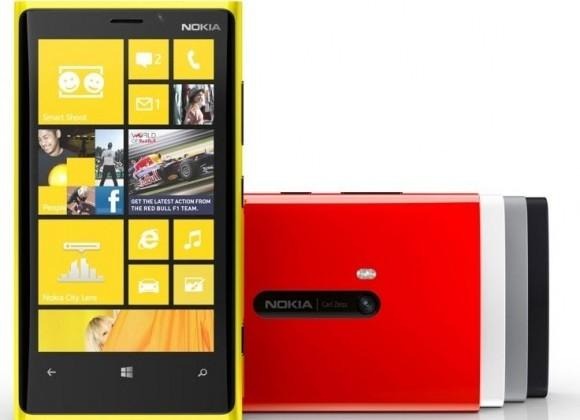 Those of you on contract with Verizon Wireless may be excited to hear that the Nokia Lumia 928 has been spotted on Verizon's inventory log. The Lumia 928 has actually been placed there way back in January 17th, and it should be coming out sometime in the near future. Verizon's customers have been waiting anxiously for the Nokia Lumia 920 to make it to their carrier ever since it launched on AT&T's network, and while there is the Nokia Lumia 822 on Verizon's Network, it doesn't have the same aesthetic appeal as the Lumia 920.
Both Verizon Wireless and Microsoft are said to be doing extra marketing for the Nokia Lumia 928. Verizon Wireless will be marketing the Lumia 928 alongside its other flagship smartphones, including the iPhone 5 and the HTC DROID DNA. Other than commercials, Microsoft will most likely also implement the Nokia Lumia 928 in various product placements throughout popular TV shows. Currently the HTC 8X has been receiving massive product placement in various shows, and it looks like it may be replaced soon.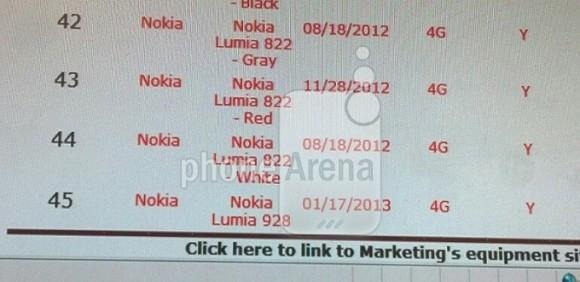 The Nokia Lumia 928 has been confirmed to have the same display resolution as the Nokia Lumia 920, both utilizing a 1280 x 768 resolution display. There is also speculation that the device will look different compared to the Lumia 920 on AT&T's network. The Lumia 928 should, however, still feature the same polycarbonate exterior as the Lumia 920, and should be available in various colors.
While the photo does confirm that the device is headed straight to Verizon Wireless, and soon, it doesn't confirm an actual release date. On a side note, Nokia is also speculated to be releasing a new smartphone sometime in the future that utilizes a 41MP Pureview camera sensor. The device is speculated to be released on both AT&T and Verizon Wireless's networks.
[via Phone Arena]