Nokia Lumia 800 detailed from mock-up to market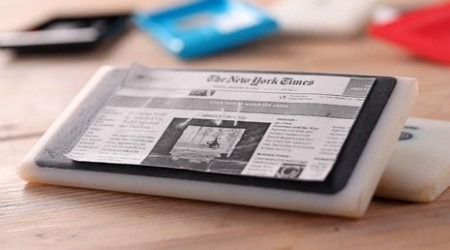 Nokia is particularly proud of its Lumia 800 design – unsurprisingly, considering most began praising the hardware aesthetic from the N9 onward – and has pushed out a new video describing exactly how the company's first Windows Phone was born. The design language itself is somewhat cringeworthily named "fabula" but the path from sketches to wax model (shown here) to production device is certainly worth watching.
The Lumia 800's casing is made from a single piece of polycarbonate plastic, which Nokia puts through a CNC machine to mill out the necessary spaces and perforations. That's paired with a 3.7-inch AMOLED ClearBlack display, with a curved fascia the bezel of which blends almost seamlessly into the chassis.
There's also the promise of more Windows Phone magic to come, including the potential for greater customization to further differentiate Nokia's phones from those of other WP7 licensees. "We've only just begun to witness the tremendous result this collaboration with Microsoft can produce" Lumia UX design chief Chris Linnett teases.
For more on the Nokia Lumia 800, check out the full SlashGear review.