Nokia Lumia 800 battery fix firmware released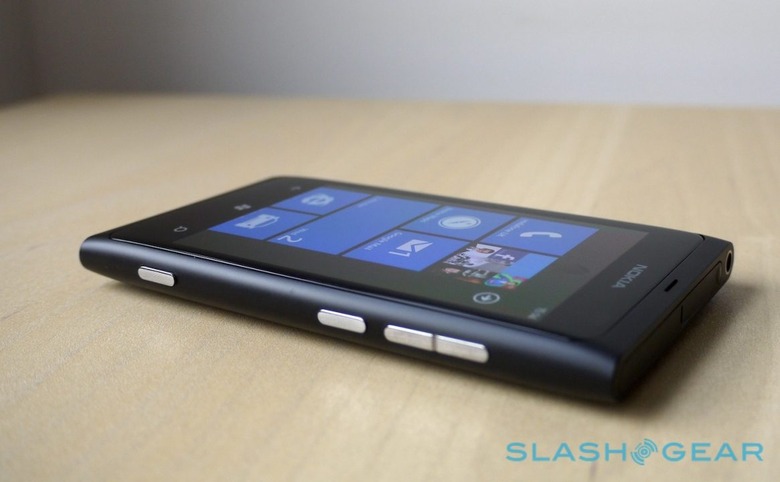 The near-magical update for the Nokia Lumia 800, tipped to hugely increase battery life for the Windows Phone, has been officially released. The new firmware "shows significant improvements" in the Lumia 800's runtime, Nokia says, along with improvements to audio quality and some other tweaks. However, there's still no WiFi tethering, and not every Lumia 800 user will get the new firmware immediately.
Bringing the firmware version to 1600.2487.8107.12070, the new release will be staggered over a four week period. The first updates – delivered via the Zune app on Windows or the Mac Windows Phone 7 Connector – will go out today, with new batches promised on April 4, April 11 and April 18. There's an interactive map to see exactly which phase your country and carrier is in.
Nokia isn't saying exactly how long the Lumia 800's battery will now last, but anecdotal evidence from leaked versions of the firmware suggested as much as a threefold increase in runtime. "Internal testing also showed that for smartphones with similar battery capacities (the Lumia 800 sports a 1450mAh battery), the Lumia 800 was now among the top performers in battery life for the key measures that we concentrated on" Nokia says, though the company doesn't specify exactly which those measures are.
Perhaps more usefully, in one Lumia 800 user's past two weeks of testing the updated firmware they've seen 25-30 hours of battery life. That apparently includes calls, texts, browsing, GPS use in Nokia Drive and Nokia Maps, music and push-email, though also the phone in flight mode for roughly five hours.
Other changes include fettling of the bass performance, which Nokia says should make for more enjoyable music playback and more rounded voice calls. The soft keys will also light up no matter what the brightness level of the display, too.