Nokia Lumia 710 official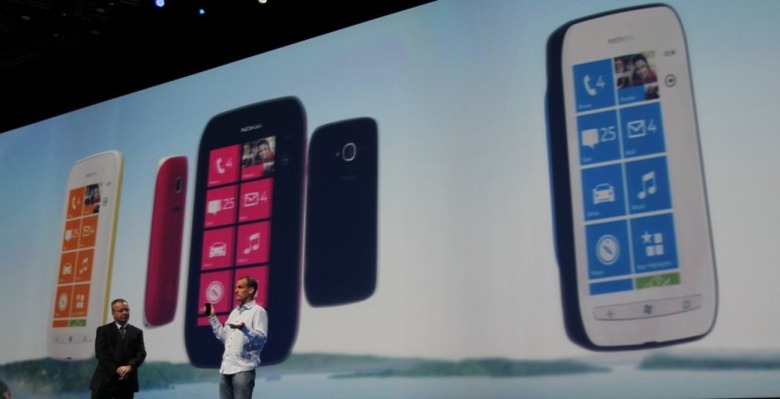 The Nokia Lumia 800 isn't the company's only Windows Phone 7 handset at Nokia World 2011; the company has also revealed the Nokia Lumia 710, it's entry-level model. Available in "stealthy black" and "crisp white" there'll also be optional covers that match the Windows Phone Live Tiles. Inside, it's the same processor and software as the Lumia 800, but fronted by a 3.7-inch Clear Black display.
The Lumia 710 design is more similar to previous Symbian handsets than the N9-inspired Lumia 800, a curved handset with a chunkier form-factor than its polycarbonate sibling. Performance from Mango should be the same, however, and there's a 5-megapixel camera on the back.
Nokia isn't saying exactly how "affordable" the Lumia 710 will be, though the company is no stranger to building devices on a budget. Buyers will also get access to the Nokia Drive with turn-by-turn navigation functionality, the Nokia Music with preset mixes on a subscription-free basis, and the ESPN sports hub, just like the more expensive Lumia 800.
The Lumia 710 will launch Hong Kong, Singapore, Taiwan and Russia before the end of the year. It will cost €270 ($376) pre-subsidies and taxes.