Nokia Lumia 610 tipped as inexpensive Tango hero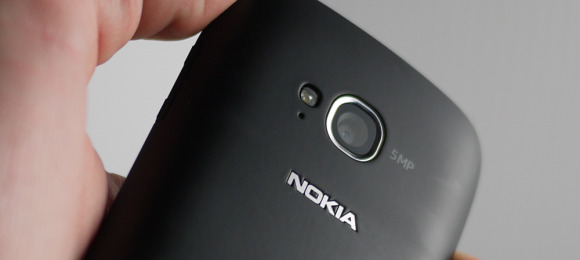 Microsoft must have known that Nokia was going to come out of the gates strong with their mobile OS Windows Phone when they first signed the contracts all those months ago, as Mobile World Congress 2012 appears to be shaping up to be a whole new wave of Nokia beasts hot off the blocks, each of them with Windows Phone Tango equipped! The newest device being tipped as coming at the end of this month is the Nokia Lumia 610, a smartphone made to take out the lower-tiers of the smartphone world with its ultra-inexpensive cost and aesthetically pleasing body.
The tip comes in through TechRadar who have an exclusive on the details behind this mystery device. What they're hearing is that the Windows Phone platform will be getting its least expensive entry yet with the Lumia 610, it looking to be a pay as you go device, costing just under 200 pounds in the UK with carrier O2. Is £199.99 on PAYG with O2 enough to make you switch from an Android or an iPhone? Probably not – but how about switching from a feature phone?
This is likely Nokia's thought process in making such an inexpensive entry into their already decently-popular line of Lumia devices. Have a peek in our timeline below to see our reviews of Windows Phones created by Nokia in full reviews. Then head to our [MWC 2012] portal to stick with us through Mobile World Congress 2012 to get the full scoop from Nokia as they let is all out in the open!
[via TechRadar]