Nokia Lumia 525 has Snapdragon S4 and 4-inch screen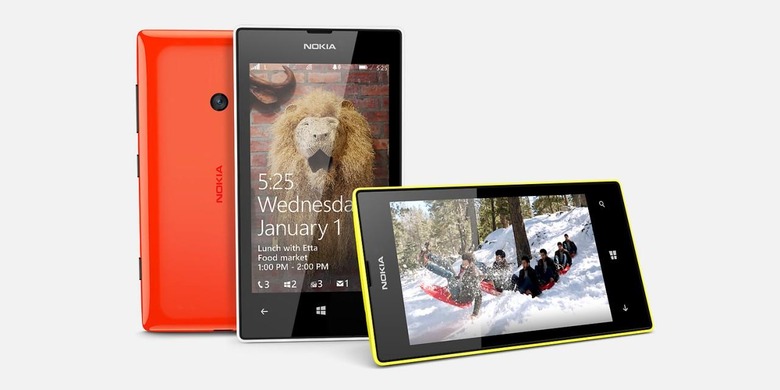 Nokia has unveiled its latest smartphone in the form of the Lumia 525. The Lumia 525 is a follow up to the Lumia 520 smartphone that we reviewed back in April when it launched. The 525 has the same removable and replaceable back covers available in red, white, and yellow.
The Lumia 525 measures 119.9mm x 64mm x 9.9mm (HxWxT) and weighs in at 124g. The screen of the smartphone is 4-inches and it has a native resolution of 800 x 400. The screen also features brightness control, an orientation sensor, and Lumia color profile. The smartphone uses a microSIM card and has integrated microUSB, Bluetooth 4.0, and WiFi.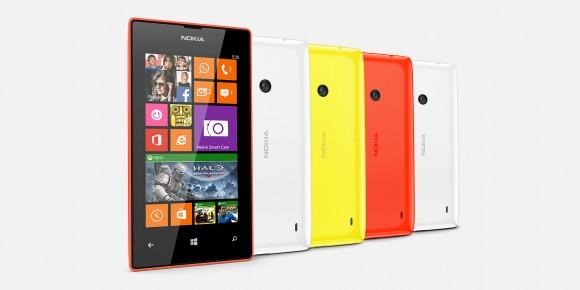 The smartphone operates on WCDMA and GSM networks. The phones has a 1430 mAh internal battery good for up to 14 days on standby, 10.6 hours of talk on 3G networks, and 5.9 hours of video playback. The processor is a Snapdragon S4 dual-core running at 1GHz.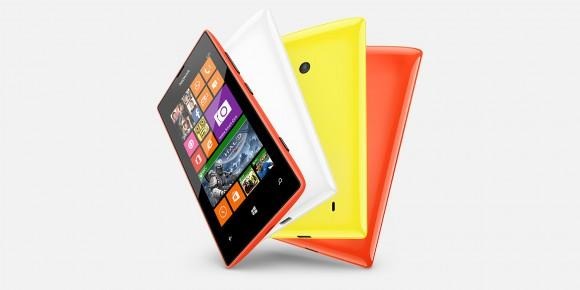 Nokia equips the smartphone with 1GB of RAM and 8GB of internal storage. Storage can be expanded using microSD card slots up to 64GB. The rear camera is a 5MP unit with autofocus and no flash. It can record 720p video. The operating system is Windows Phone 8. This smartphone will not be coming to the US or UK according to Nokia, it will hit China at a price equating to $180 in December.
SOURCE: Engadget