Nokia Lumia 1520 official: 6-inch Windows Phone 8.1 with 20MP PureView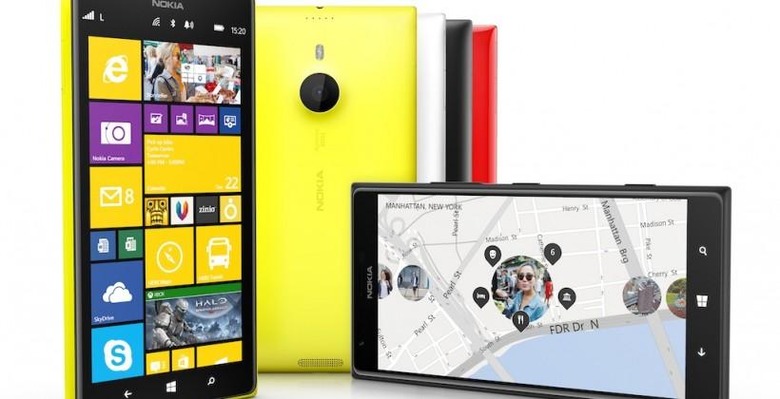 Nokia has launched the Lumia 1520, the company's flagship phablet with a 6-inch Full HD screen, Windows Phone 8.1, and a 20-megapixel PureView camera borrowing the lossless digital zoom from the Lumia 1020. Nokia's biggest Windows Phone to-date, the Lumia 1520 runs the latest version of Microsoft's smartphone platform on Qualcomm's Snapdragon 800 2.2GHz quadcore, with LTE and a 3,400 mAh battery that's even bigger than what's inside HTC's One max.
There's also integrated wireless charging, using the Qi standard, and – in a welcome change for Lumia handsets – and microSD card slot. Microsoft has fitted the Lumia 1520's polycarbonate plastic casing with a total of four microphones, two on the front and two on the back, which can be independently switched on or off depending on whether they're being used for noise-cancellation in calls or for virtual surround sound during video recording. There's also 2GB of memory and 32GB of storage.
Connectivity includes 150/50 Mbps LTE and DC-HSPA, A-GPS, GLONASS, WiFi a/b/g/n/ac (2.4/5GHz), and Bluetooth 4.0 LE. Sensors include the usual accelerometer, proximity, digital compass, gyroscope, and ambient light. Nokia claims up to 25.1hrs talk time on a 3G connection, or up to 780hrs standby, up to 10.8hrs video playback, or up to 124hrs music playback.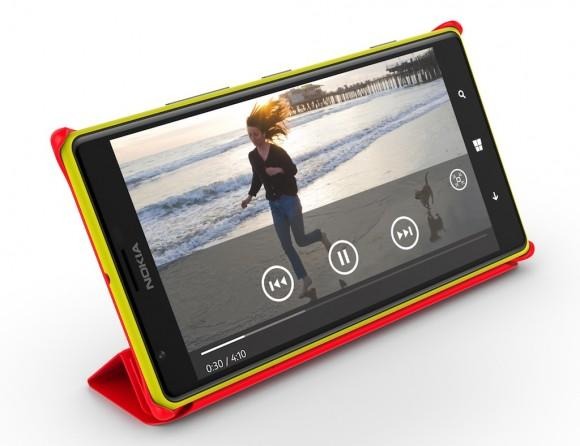 The 20-megapixel camera doesn't have the same 41-megapixel resolution as the Lumia 1020, but that helps Nokia keep the bulk down, and there's no protruding bulge on the back of the new handset; in fact, the Lumia 1520 is just 8.7mm thick and 209g. It'll record 1080p Full HD video as well as offering 2x lossless digital zooming, both before and after photos have been taken; no Xenon flash, but dual-LED instead, along with optical image stabilization. There's a front-facing 1.2-megapixel camera with a wide-angle lens for self-shots.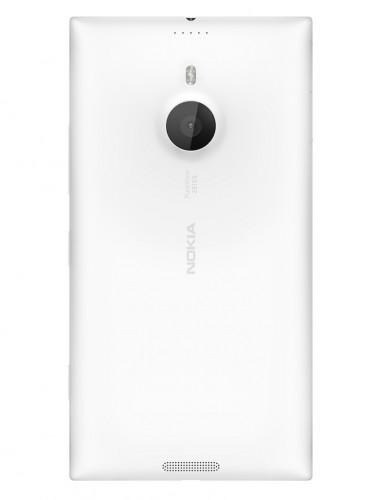 Nokia has also loaded up a new camera app, the sensibly named Nokia Camera, which now pulls the features from Pro Camera on the 1020 and Smart Camera as launched on the 925 into a single place. Manual settings are still controlled by a spray of radial menus spread across the screen, while there are new smart lenses including one which mimics the effect of a Lytro digital camera, and can be selectively re-focused after the shot has been taken.
Where Lytro uses an unusual and complex sensor, Nokia's "Refocus Lens" system rapidly shoots a number of frames each with different focus settings. Tapping objects in the foreground or background can then readjust the focus to each of those points. There's also the ability to add selective color, making the majority of the frame monochrome, but picking one part to remain in color.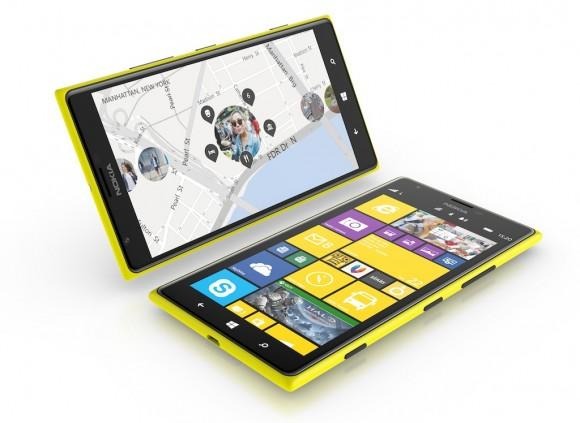 It's not the only camera-related software. Nokia Storyteller is new to Nokia's fresh Lumia devices, an automatic journal of users' photos as they travel. By selecting a home location, Storyteller tracks where each photo is taken through geotagging, and clusters together images taken at the same place. The app can identify which it believes are the best shots, based on focus, faces in view, and other factors, and prioritize those in the gallery (though all the photos are saved, and the selection can be manually made instead).
There's also the ability to see all of the photos arranged on a map. Tap on a circular thumbnail, and in addition to the image you also get nearby points-of-interest information pulled in from Nokia HERE maps. Windows Phone 8.1, meanwhile, now supports more homescreen columns, helping fit more content onto devices with larger displays, in addition to new apps like Flipboard and Netflix.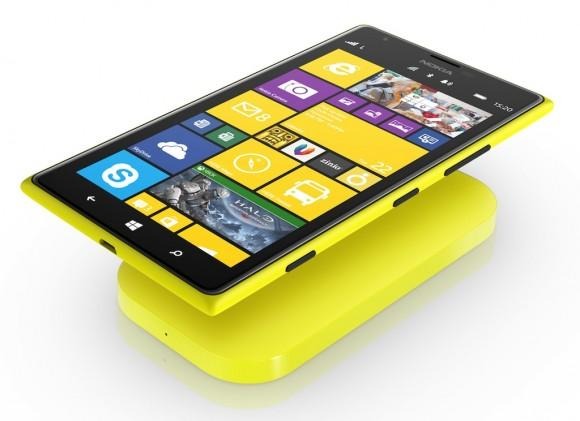 The Nokia Lumia 1520 will go on sale in Q4 2013 at $749 before carrier subsidies, initially in the US, UK, several European markets, Hong Kong, and Singapore, before availability elsewhere. It'll be offered in matte yellow, matte black, gloss white, and gloss red, with an optional flip cover that magnetically attaches and folds open to act as a stand. There'll also be the DC-50 Portable Wireless Charging Plate, a Qi wireless charging plate which has an integrated battery good for roughly 5hrs of extra charge, which will be priced at $99.