Nokia Lumia 1520 Images Leak Again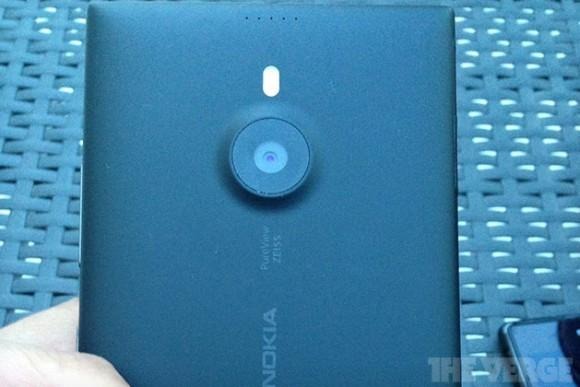 It seems like every time I look around some new images of the unannounced Nokia Lumia 1520 phablet are turning up. This time around, the leaked images are of higher quality than the images we saw back in late August. So far, there has been no official confirmation of any features of the device but plenty of rumored specifications have surfaced.
A number of new images have surfaced today showing pictures of what is claimed to be the 1520 itself along with images of the user interface and certain menus within the smartphone. Previous rumors suggested that the 1520 would feature a six-inch full HD resolution display.
The device is also suggested feature a camera with 20-megapixels of resolution. Along with these new leaked images, the tipster also suggests that the smartphone has 2 GB of RAM, a Snapdragon 800 processor, 32 GB of storage, and a memory card slot for expansion.
The person behind the leaked photos also said that the smartphone camera is able to take photos in five-megapixel and 16-megapixel resolution at the same time. The tipster didn't clear up one question that's been plaguing a lot of people, abnd that is whether or not the device comes with a stylus. The Lumia 1520 carries the Codename Bandit and is expected to launch on AT&T in the coming weeks.