Nokia Lumia 1020 leather case with lens cap aims to cure plastic body blues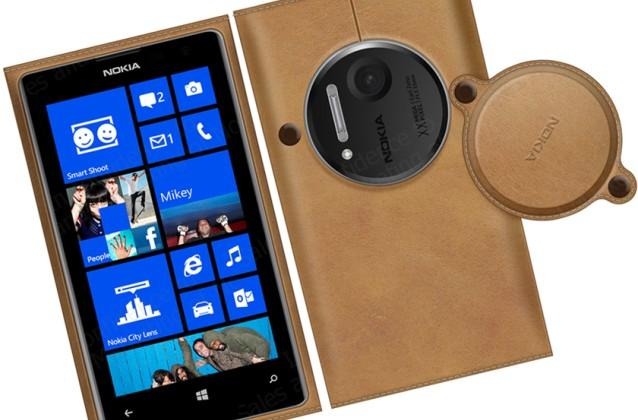 It's time to get wrapped with the Nokia Lumia 1020, protecting the device's massive 41-megapixel camera lens with a cap in an official Nokia-made leather case. This lovely case appears for now to be coming in just a natural light leather color, but with Nokia's aim to keep the smartphone world colorful, we must assume the line will expand once things get a bit more official. At the moment this casing takes on the form of the phone as well – real simple.
THis case is made to wrap around the Nokia Lumia 1020 like a glove, leaving no room for the imagination, dust, or credit cards. Here you're protecting the white, black, or yellow body of the smartphone and that's that. The front side of this case leaves room for the entirety of the Lumia 1020's glass display, forming around the edges as tightly as it does around the lens on its back.
The back side has a lens cap that sits on a hinge, one of two darker brown bits that sit around the Nokia brand. This lens cap keeps the entire milk cap-sized lens array for the Lumia 1020, LED flash set, 41MP set of lenses, secondary Nokia brand name and all.
You'll see this model wrapped around an older iteration of the smartphone, mind you, with "XX" embedded in plastic rather than the current final edition's "41". This case has also not gotten a full formal reveal by Nokia as such – this release comes from PureView Club where they've posted the casing amongst their own hands-on with the device. Be sure to hit up SlashGear's Nokia Lumia 1020 hands-on for every up-close view you could possibly want!