Nokia Lumia 1020 hits pre-order as hardware teardowns begin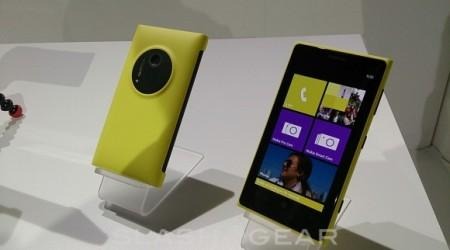 Nokia announced the Lumia 1020 last week, and right on schedule, AT&T has flipped the switch on pre-orders for the new device that packs in a 41MP camera. The carrier is accepting them now on their website, and you have your choice of color, as long as your favorite color is either yellow, black, or white.
The phone will cost $299 after signing a new two-year contract (or $660 off-contract), which is quite a bit for a new smartphone even considering its revolutionary camera technology on the inside, making it one of the more expensive on-contract phones to own currently. You can check out our hands-on of the device to learn more.
The Lumia 1020 will be available starting on July 23 and AT&T's website lists the phone with a ship date of the 23rd, so if you order online, you won't get your shiny new Lumia 1020 until at least a couple of days after the launch date of the device, which could be a problem for some people that don't have the patience of waiting around. Furthermore, ordering online and picking up in the store isn't available for the Lumia 1020 right now.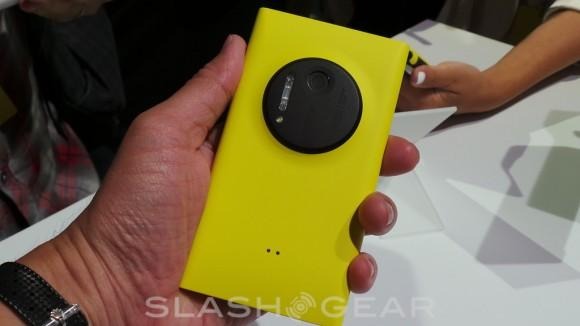 In slight-related news, the teardowns are beginning to arrive for Nokia's new device, thanks to a disassembly manual that has popped up online that gives you a step-by-step on how to access the internal guts of the camera-equipped smartphone. It's no iFixit teardown, but we should be that one sooner or later.
Nokia is also sending out an update for its Lumia range of Windows Phone device that will enable Bluetooth 4.0 in order to support newer fitness-tracking devices and accessories. The Verge says that sources have revealed that the update will allow compatibility with the Fitbit and a range of new accessories that Nokia will be outing soon. Most of Nokia's Lumia Windows Phone 8 devices will be updated, since many of the devices include a Bluetooth 4.0 chip.