Nokia kill off N810 WiMAX Edition Internet Tablet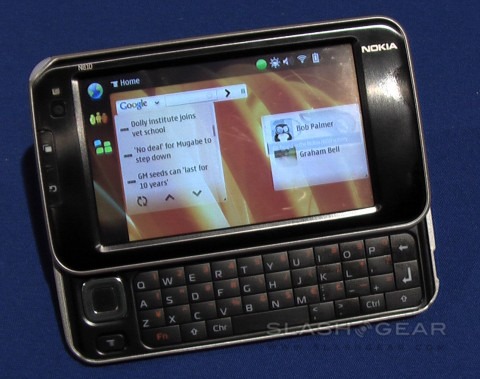 Nokia have axed their N810 WiMAX Edition Internet Tablet, and while the Finnish company did not state their reasons for its demise, a fair guess would be that it's due to the slower-than-expected spread of the WiMAX network itself.  However, according to company spokesperson Laurie Armstrong, Nokia is not writing off WiMAX altogether.
In fact, Armstrong suggested that by the time WiMAX networks have become more prevalent, "refreshed products with even better performance will be required".  The N810 WiMAX Edition, which was officially announced last April, was based on the vanilla N810 Internet Tablet, a device that first began shipping in the US in November 2007; it isn't too far a stretch to presume that by the time WiMAX is in more general use, the handheld itself will be seriously showing its age.
Nokia have not given any more detail about what follow-up "refreshed products" might consist of, and whether they would be art of the Internet Tablet range or perhaps a smartphone-style handset.  Sales – and production – of the plain N810 will continue.
[via Crave]