I've had the opportunity to spend some time testing out Nokia's new clamshell phone on Verizon Wireless.  It's a sleek design, and probably one of the better looking clamshells out there.  The device is nice and thin, measuring at .55″ thick.  If you want to check out our unboxing of the Intrigue, you can hear our first impressions of the device and the new Eco-Friendly initiative of Verizon and Nokia.
The Nokia Intrigue works pretty well when I use it.  The QVGA display is bright and colorful, and the screen real estate is adequate for a clamshell.  Navigating the menus is just like any other dumb phone these days, with your options of list or grid style layout, and with a multitude of themes that can be applied to either.  One of the unique aspects of the Intrigue is the Habitat Mode for the home screen.  This features environmental themes and backgrounds from the World Wildlife Foundation, and also changes what your home screen displays.  Your recently called contacts will appear in a chronological representation of when you last called them.  Habitat mode displays up to the most recent 6 contacts.
The keyboard responds nicely for me.  I was texting using T9 without a problem.  Web surfing was what you would expect from a clamshell device on the mobile web. Basic web browsing features here, and nothing really good or bad about it.  The EVDO Rev. A was pretty fast on the cut down browser.
The biggest complaint I have about the Intrigue is the audio quality.  Whenever I made a phone call, no matter how good the reception, I had either muffled sound quality, or noticeable echo.  It took some very specific positioning of the microphone in order to eliminate the muffled sound that the other person was hearing. I ended up keeping the bottom of the phone about two inches away from my face so that my voice was heard clearly, and it had to stay positioned there, or it would revert to being muffled again.  The other caller always sounded distant and hallow as well, not really detracting from the sound quality, but distorting their voice enough to make me notice it.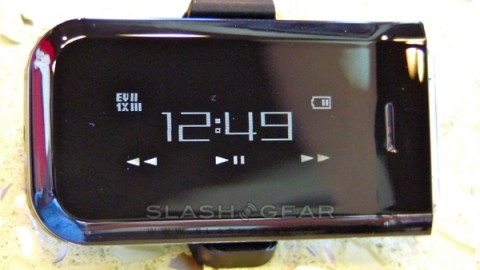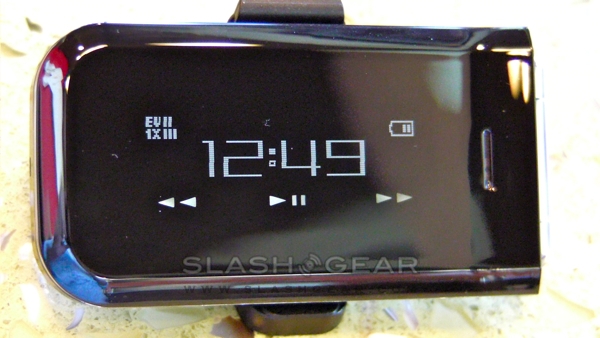 Overall, the Nokia Intrigue is a nice looking, responsive and easy to use phone. The phone looks great, and the green initiative on the part of Verizon and Nokia is admirable, and is a decent phone overall. I have had much worse experiences with audio quality, and I did get used to the hallow sound after a while.  The audio quality issue though really makes this phone hard to recommend, especially at the $129 price point (with online discount). If you're looking into purchasing this phone, I would wait until Verizon offers it for $50 or less.
Specifications of the Nokia 7205 "Intrigue"
CDMA EV-DO Revision A 800/1900MHz
Internal Display: 2.2″ QVGA 240×320
External Display: 1.9″ PMOLED 176×32
Dimensions: 3.56″ x 1.85″ x 0.55″
Weight: 3.19 ounces
Usage Time: up to 240 minutes or Standby Time: up to 264 hours
In the box: Nokia 7205 handset, Standard battery cover, battery (860mAh), User Guide and Quick Reference Guide and Wall Charger
[vms cbba1eea208541a643e7]