Nokia Image Space Adds Augmented Reality For S60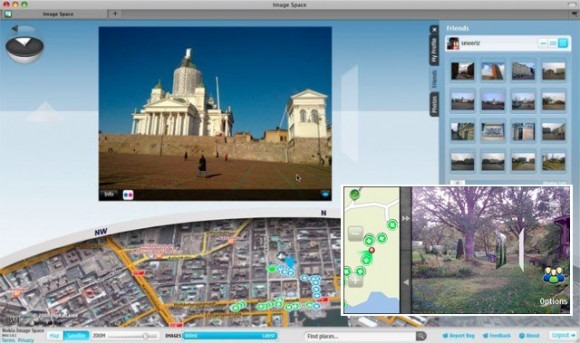 Augmented Reality isn't just for the iPhone or Android; Nokia Beta Labs have updated their Image Space app to include internet data overlaid onto a real-world view through a cellphone's camera.  Nokia Image Space allows you to upload photos to a large, collaborative gallery which maps them geographically; when there are enough images of a landmark, the system automatically creates a 3D view which can be browsed from the desktop.  With this new update, you can now encounter photos – whether yours or others – when you approach the geographical location they were shot.
Video demo after the cut
For instance, if you're outside the CES 2010 arena you can whip out your S60 handset and see other photos that weary journalists have taken of the imposing facade.  It's not clear whether the update allows you to see 3D models while out and about, but you are able to comment on other Nokia Image Space users' photos.
Nokia Image Space is free to try, but you'll need to load up Qt 4.6 and Nokia Image Space Mobile on a S60 5.0 handset with an integrated compass.  That means something like the N97 or the N97 mini.  Video demo of the basic functionality (i.e. not the newer Augmented Reality additions) below.