Nokia HERE Maps for iPhone is out: Here's why you want it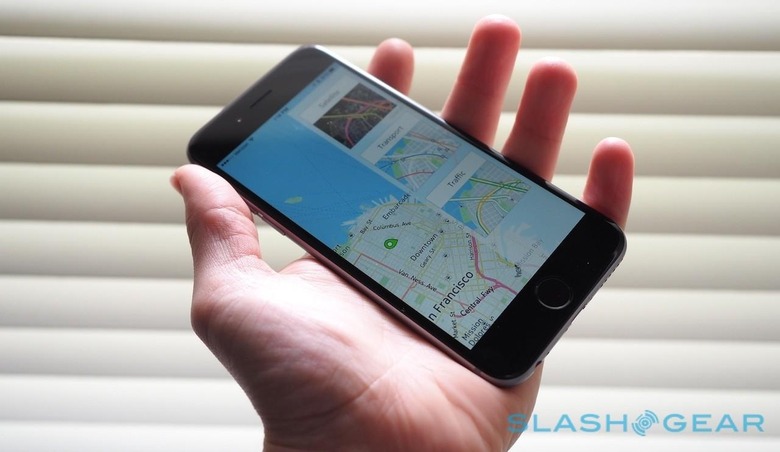 iPhone owners have another navigation app option today, with Nokia's HERE Maps for iOS landing in the App Store complete with full – and free – offline mapping support. The app, which has been available to Android users since a beta last October, allows those who might commonly be relying on Apple Maps or Google Maps to instead download entire countries-worth of navigation data to their iPhone, meaning even with data turned off while abroad they can still get around.
Offline map caching isn't unique in the mobile app world, but it's usually either expensive or limited in its scope. Google Maps, for instance, allows a certain portion of the map to be saved to a phone for data-free use, but only a relatively small section of a city.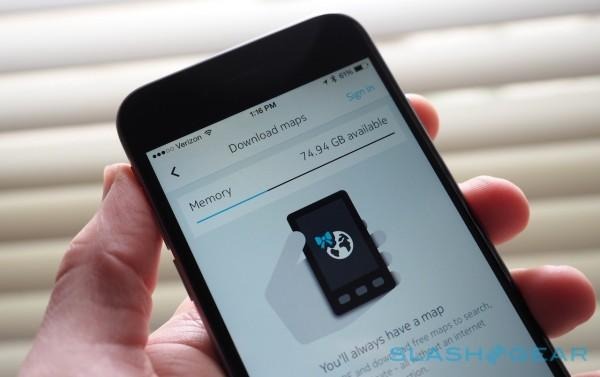 I've been trying out a pre-release version of the iPhone app, and first impressions are good. Up to 150 maps can be saved for offline purposes, though given the varying size of the data files themselves – California is over 400MB alone, for instance, while if you want the full US you're looking at more than 4GB – your primary limit is probably going to be how much space you have to spare on your iPhone rather than Nokia's cap. As well as the maps themselves, you get basic points-of-interest data too, so I was able to search for restaurants nearby even without going online.
Whether you opt for local or regular mapping data, the app looks much the same as the Android version I tested last year.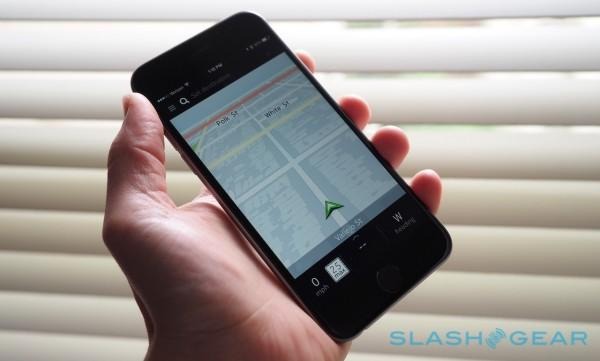 Nokia offers navigation directions for driving, walking, and public transportation, with HERE Maps giving options for all three for whatever route you're looking at. As well as hunting down destinations on your phone, you can log in through any desktop browser and set up "Collections" of saved places that sync with the mobile version.
Driving directions use voice guidance, with HERE reading out street names and using an enlarged UI more suited to fatter fingers, while trips using public transit take advantage of real-time metro, bus, and other travel option data in around 25 cities. (More than 950 cities have public transit routing, but live data isn't available for them all)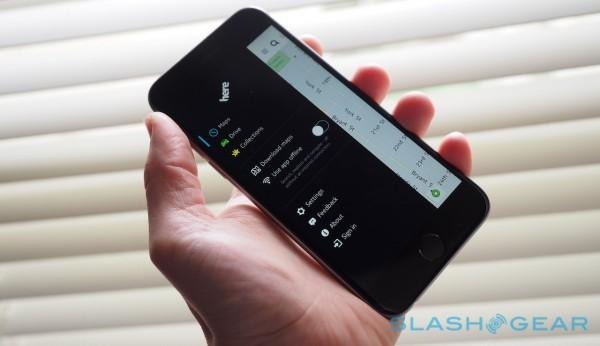 What I particularly like about HERE Maps is how miserly it is with my data. Nokia calls it their "hybrid engine", but it's really just sensible use of what's already been downloaded and what's available live, online.
So, if you have a data connection active but you already have the maps for the current area downloaded, HERE Maps will ignore the online version and use what's locally saved. Nonetheless, you still get real-time traffic and transit updates if available, along with photos and reviews of points of interest from places like Trip Advisor.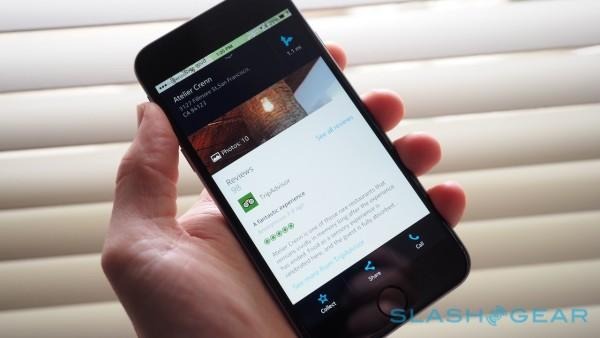 In practice, I found the level of data varied between HERE Maps, Apple Maps, and Google Maps. Often, Google's app gave me more information on each, but it's pretty data-intensive: if you're dealing with a weak signal then you may be standing around waiting for the information to load, whereas on HERE Maps, as long as I had a local cache, it felt quicker to get the core details while the rest downloaded in the background.
The mapping market is a tough nut to crack, particularly with each of the main mobile platform players having their own preloaded title on phones. Still, just as with HERE Maps on Android, the iPhone version isn't short on its own charms.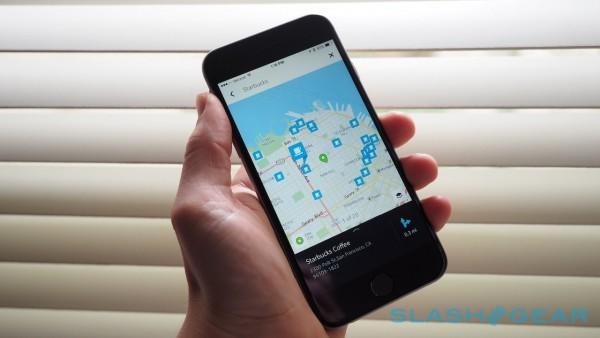 Make no mistake, the ability to get full search and navigation without relying on your mobile network or finding a WiFi hotspot is huge. It needn't just be because you've switched off roaming while abroad in the hope of avoiding massive data fees, either: at one point during my testing, finding myself in an area of poor connectivity, HERE Maps was able to calculate me a route to my next meeting where Google Maps and Apple Maps couldn't even give me the map itself.
That's reason enough for me to keep it on my iPhone, even if it lacks the baked-in integration that Apple Maps enjoys on iOS (and Google Maps benefits from on Android). After all, when you're lost, the last thing you want to be doing is hunting for a signal as well as for where you are.
HERE Maps for iOS requires an iPhone 4S or later running iOS 7 or above.
SOURCE App Store [iTunes link]